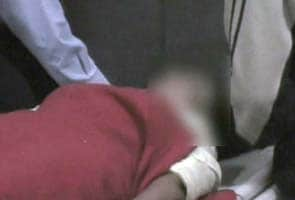 Pune:
A cab driver and his accomplice, accused of rape and murder of a 22-year-old BPO employee in Pune, were pronounced guilty of both charges by a Pune Court on Saturday. The sentence for the duo would be given by the court on Monday.
Jyoti Kumari Chowdhari, a BPO employee in a multinational company, was allegedly raped and murdered by the driver of company's pick-up car on November 1, 2007.
The driver Purushottam Borate had reportedly picked Ms Jyoti at 10 pm for her night shift in the BPO, situated at Hinjweadi area in Pune. According to reports, the driver was joined by his friend Pradeep Kokate in the cab. Ms Jyoti was talking on the phone with her boyfriend and did not realise where they were headed. At 11 pm Ms Jyoti's boyfriend heard her ask the driver why had he stopped the car after which the phone was disconnected and was unreachable, say reports.
Ms Jyoti's body was found next day at Gahunje village. She was raped and had been strangulated to death.
Ms Jyoti, who was from Gorakhpur in Uttar Pradesh, was a Science graduate from the University of Pune. She was staying with her sister and brother-in-law in Panchavati area of Pashan and had joined a call centre as an associate in December 2006.
The case had sent shock waves in the IT and BPO industry in Pune and had exposed the vulnerability and lack of safety of women employees working in BPO units and call centres.