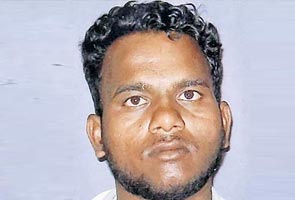 Pune:
Yogesh Raut, the runaway prime accused in the Nayana Pujari rape and murder case, is giving the city police sleepless nights. Top police officials have expressed the fear that Raut may try to strike again if not arrested soon.
Raut, who was arrested in connection with the rape and murder of software profession Nayana Pujari, was also arrested a year later for the gang rape and murder of a 22-year-old vegetable vendor, Vishala Mandal, in 2009.
Earlier, a woman living in Dighi had approached the Vishrantwadi police saying the trio arrested in the Pujari case had accosted her but she had somehow managed to escape.
Raut recently managed to escape from Sassoon General Hospital when he was taken there for a medical check-up. The officers who interrogated Raut told MiD DAY that Raut confessed to them that he used to get sadistic pleasure upon seeing a helpless woman and that is why he kept targeting women in isolated spots.
Cops criticised
Vidya Bal, a veteran women's rights activist, expressed her anguish at the police inability to prevent Raut's escape."More than police inability to catch the runaway, what is more serious is the fact that they let the inmate run away. How many times have we come across these cases of criminals running away after saying they wanted to use the toilet? This puts a question mark on the functioning of the police. It is time we ask the police department why they cannot take necessary precautions before escorting an inmate involved in such serious offence to hospitals."
Pujari's husband Abhijeet told MiD DAY: "Such a person roaming free puts women in society at great risk. The inability of the police to arrest him in a week shows that the police are not serious about arresting him. The police should arrest him at the earliest as it may lead to delay in the case." Pujari said that there were some policemen "who struggled day and night" to arrest the culprits and there were some others "who let them go".
Police Inspector Ukhaji Sonawane of the Bundgarden police station, who is investigating the case, made a startling revelation when he said Raut had called his brother and sister to visit him in Sassoon hospital minutes before he ran away. Investigations have shown that Raut made his calls to his relatives through Police Constable S S Patil, who had escorted him to hospital.
Sonawane said Raut's relatives, who were called for the inquiry, said they did not know what happened to him after the call. Sonawane said the police were keeping a close watch on the movements of Raut's relatives.
"We searched the place Raut hailed from, his in-laws' residence in Pimpri and his sister's residence, but he had not come to any of these places," Sonawane said.
On why Raut's photos were not put up at all important public places, Sonawane said, "Such a step will alert him. Besides, his recent photograph is not available with the police. As he has undergone changes from the day of his arrest in 2009, his old photo can be misleading." The officer added that they had sent a picture of Raut to all police stations in the state.