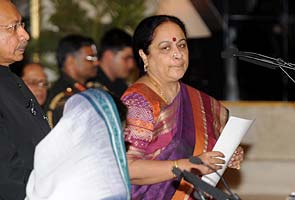 Chennai:
Jayanthi Natarajan, named the minister of state for environment and forests with independent charge, enters the union ministry after more than a decade.
Ms Natarajan, 57, was the earlier minister of state in the civil aviation and parliamentary affairs ministries in the United Front government when she was with the Tamil Maanila Congress (TMC).
She is the first minister of state for the Congress from Tamil Nadu.
Granddaughter of former Tamil Nadu chief minister M. Bakthavatsalam of the Congress, Ms Natarajan, a lawyer by profession, is the Congress spokesperson and a former newscaster for Doordarshan. She is certainly the most popular Congress face in Tamil Nadu.
Ms Natarajan practised in the Madras High Court and also did
pro bono
work for many social organisations.
Daughter of C.R. Sundararajan and Rukmini Sundararajan, Natarajan got elected to the Rajya Sabha first in 1986 and has been nominated twice for the upper house.
She quit the Congress in 1996 when Congress leader G.K. Moopanar founded the TMC to protest against the party's decision to align with AIADMK in state elections.
A veena player, she is married to V.K. Natarajan. The couple has a son.