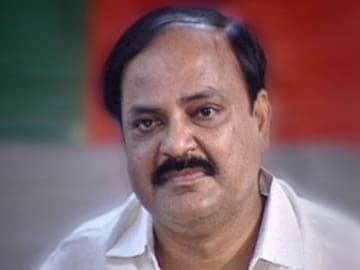 New Delhi:
Venkaiah Naidu, 64, is in charge of the ministries of Urban Development, Housing and Urban Poverty Alleviation and Parliamentary Affairs in Prime Minister Narendra Modi's government.
When Mr Naidu became the president of the Andhra University Students Union way back in 1973 on the platform of Akhil Bharatiya Vidyarthi Parishad (ABVP), the students' wing of the RSS, he was considered the rising star of state politics. A powerful orator, he was elected to the Andhra Pradesh assembly five years later from Udaygiri. He was re-elected in 1983.
When Mr Advani pitchforked the BJP to the centrestage of Indian polity in the late 1980s, Mr Naidu, alongwith Narendra Modi, Sushma Swaraj, Pramod Mahajan and Arun Jaitley, was considered a powerful Gen Next leader. He held all key positions in the party hierarchy.
Three-and-a-half decades later, Mr Naidu, somehow, has failed to live up to his reputation as a leader with a mass base. He is into his third term as a member of the Rajya Sabha from Karnataka, even though he hails from Nellore in Andhra Pradesh. He became the president of the BJP in 2002, but was forced to make way for L K Advani two years later after the BJP-led NDA was voted out of power. He has since then been an important leader of the BJP, but could never be considered again for the top post in the party.
When Atal Bihari Vajpayee was elected as the prime minister of India for his third term in 1999, Mr Naidu was inducted in the Union Cabinet, and awarded the key portfolio of rural development. He was credited with masterminding several schemes. The Pradhan Mantri Grameen Sadak Yojana (PMGSY), an ambitious rural connectivity project, was one of them.
In the BJP's internal dynamics, Mr Naidu started off as an Advani camp-follower, but was one of the first party leaders to publicly back the candidature of Mr Modi as their prime ministerial candidate.