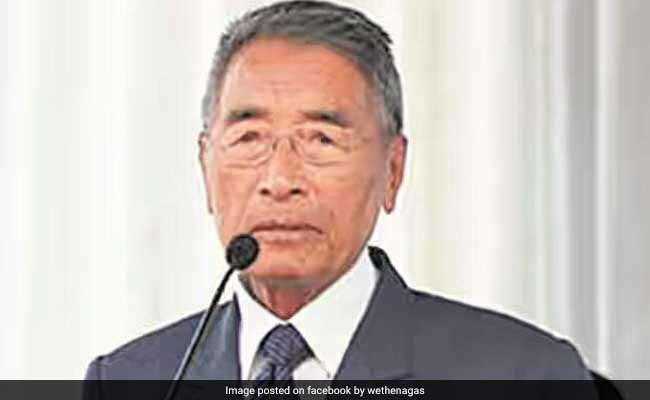 Guwahati:
Shurhozelie Liezietsu, president of the Naga People's Front, was today sworn in as Nagaland's new Chief Minister. The 81-year-old scholar from the Angami clan replaces TR Zeliang, who quit on Sunday amidst protests from tribal groups over his government's decision to give 33 per cent to women in the recent municipal polls.
The seasoned leader became a consensus candidate for chief minister after the ruling Democratic Alliance of Nagaland unanimously elected him leader of its legislature party at its meeting, attended by 59 MLAs.
A political veteran of over 40 years, Mr Liezietsu initially worked for the Nagaland government. A noted educationist, books authored by him are being taught across the state at different levels. It must be noted that he is among the most decorated scholars of Angami literature.
Born in 1936, Mr Liezietsu was instrumental in the formation of the first regional party in Nagaland - the UDF (later the NNDP and the present day, NPF). For over a decade, he has been the chief of the NPF.
He was first elected to the legislative assembly in 1969 from the northern Angami-I constituency in Kohima. Over the years, he has held several portfolios in the government, including education and planning.
The leader, who always maintains a low profile, decide to retire from electoral politics in 2013, allowing his son Khriehu Liezietsu to contest the polls successfully. However, he will now have to contest the polls and become a legislator within six months to continue as chief minister.