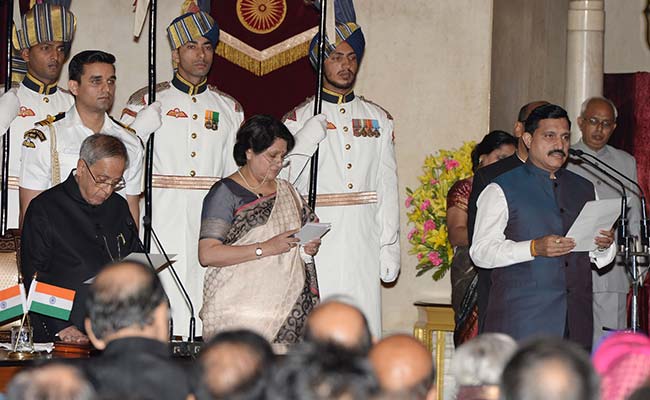 New Delhi:
Telugu Desam Party's Y S Chowdary, who joined Prime Minister Narendra Modi's council of ministers on Sunday as the Minister of State for Science and Technology and Earth Science, is popularly known as Sujana Chowdary. He is an industrialist and one of the richest MPs with assets of around Rs 190 crore.
Founder and chairman of Sujana Group of Companies, Mr Chowdary is from the Krishna district of Andhra Pradesh and belongs to the powerful Kamma community, like his party chief and Andhra Pradesh Chief Minister N Chandrababu Naidu. And he was Mr Naidu's choice when PM Modi asked the TDP chief to nominate a leader for the cabinet berth.
Born in 1961 in a well-educated family of government officers, Mr Chowdary has a Master's degree in engineering.
In 1986, he set up the Sujana Group of Companies. With over 6,000 employees and an annual turnover of $3 billion, the diversified group was ranked as one of the top 10 expanding groups of companies in India as of July, 2011.
Mr Chowdary came closer to Mr Naidu when the latter was the chief minister of united Andhra Pradesh between 1995 and 2004. He was considered as one of the main fund-raisers for the party and Mr Naidu had rewarded him with a Rajya Sabha ticket in 2010.
Mr Chowdary was also one of the strong TDP voices against the division of Andhra Pradesh and he drew attention with his protest in the Rajya Sabha during the debate on the state reorganisation bill.
He grew stronger in the party and was made a leader of the TDP parliamentary wing.
Mr Naidu also appointed him as the head of the resources management committee for pooling financial resources for the state after its bifurcation.
Mr Chowdary also gained prominence in the party as a member of the panel formed to advise the government on the development of new state capital.