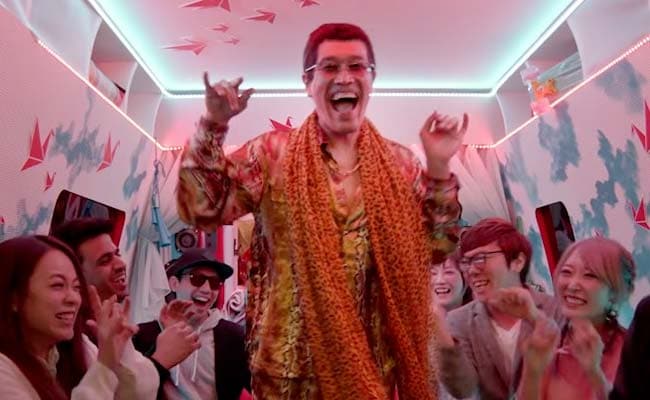 Highlights
YouTube too has released their 'year in rewind' video
It brings over 200 viral stars, vloggers and celebrities together
The annual offering helps you take a ride down the year's memory lane
The year 2016 has almost drawn to a close and just like Twitter sharing the year's most famous tweets, trends and hashtags, YouTube too has released their awesome 'year in rewind' video. A mashup and recreation of 2016's most viral moments and videos, 'YouTube Rewind 2016' brings over 200 viral stars, vloggers and celebrities together. Starting with Hollywood actor Dwayne "The Rock" Johnson, the video also features television host James Corden, YouTube star Lily Singh, The Slow Mo Guys and more. Even AIB and TVF make it to this video. From PPAP - the Pen Pineapple Apple Pen song - to the Mannequin (and Mannequin Heads) Challenge, workout videos, makeup tutorials, to all the songs we loved in 2016, the video features all that more.
What is YouTube Rewind 2016?
YouTube Rewind 2016 celebrates the best from the year quickly going by. All the videos that topped trending lists, challenges that had social media hooked, people who made you watch them, in short everything that you made viral comes together in one amazing video. A little time capsule, if you will. The annual offering helps you take a ride down the year's memory lane.
Why is YouTube Rewind 2016 trending?
Every year, the Google-owned YouTube releases its list of the year's top trending and viral videos. The annual offering is now something everyone online waits for. This year's video too packs quite a punch in its almost seven minutes with many blink and miss clips. Since being shared some 14 hours before writing this, the video has already amassed over 16 million views on YouTube.
What are some of the popular videos that have made it to the YouTube Rewind 2016 video?
This year's video showcases almost everything that trended this year from Pokemon Go, Google Pixel phone, videos on the hydraulic press crushing every random object one could think of, rainbow bagels, the rotating corn challenge, videos on Orbeez - colorful tiny balls that grow in water - mannequin challenge, PPAP, the water bottle flip, the dab, and much much more. Do not blink while watching this one. The soundtrack has been created by Major Lazer, who has mashed up the biggest hits by Justin Bieber, Fifth Harmony, The Chainsmokers and Ghost Town DJs.
Who are the artists featured in YouTube Rewind 2016?
Over 200 artists feature in this year's video including The Rock, Lilly Singh, James Corden, AIB, TVF, Trevor Noah, PewDiePie, Connor Franta, Gigi Gorgeous and more.
Where do I find the best video mashup of 2016?
YouTube Rewind 2016 has been featured on the Google homepage. Or watch it below.
Don't waste more time and watch YouTube Rewind 2016 below, now:
What do you think about this year in rewind video? Tell us your thoughts in the comments section below.