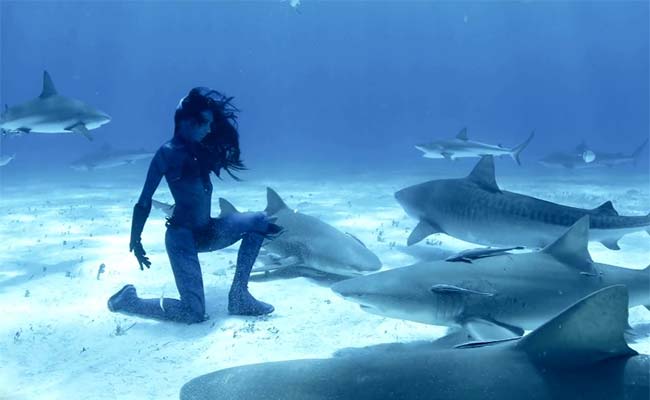 Hannah Fraser, a 'professional mermaid' (who wears a functional mermaid tail at work), ocean environmentalist, performance artist and model, put her life on the line and danced with tiger sharks up to 17 feet long without dive or protective gear of any sort. Why? To protest against the Australian shark cull and the global slaughter of sharks.
Ms Fraser looks dangerously comfortable dancing around a shiver of sharks. Her video message, shot on the sea floor, will have you play the performance on repeat several times just to believe what you are seeing.
Wearing a tiny bikini and tiger shark-style body paint to help her blend in, she swims, twirls and even attempts to play with these deadly fish.
This jaw-dropping video will challenge your beliefs about sharks, watch:
Tigress Shark - Woman Dances with Tiger Sharks from Blue Sphere Media on Vimeo.