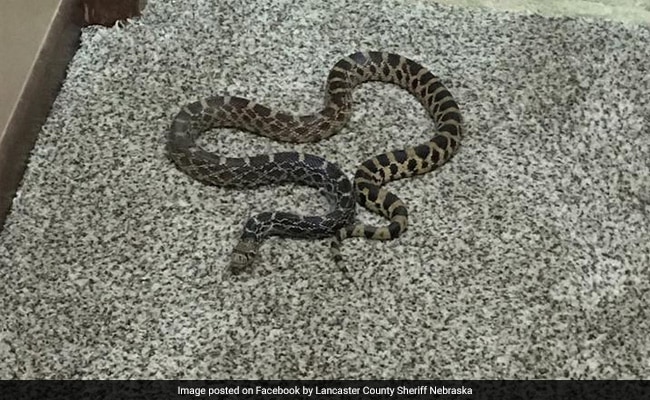 A woman in the American state of Nebraska came home to an unexpected, and it's safe to assume unwelcome, guest in her home: an angry snake in her bed. A police officer was summoned to the scene to help get rid of the creepy intruder.
On June 2, the Lancaster County Sheriff's office posted two pictures of the 3-foot-long snake on Facebook. According to the
Lincoln Journal Star
, Deputy Steve Zieg carefully removed the slithery snake armed with nothing but his baton and a pillow case.
"A woman near Bluestem Lake came home to an angry snake in her bed today," the sheriff's office wrote in a caption accompanying the pictures on Facebook. "Deputy Zieg saves the day."
Another police officer told the
Lincoln Journal Star
the snake appeared to be wild and was likely angry after the woman's attempts to scare it away.
"He was hissing at her," he said. "But in the snake's defence, the woman owning the bed had already hit him with a shoe."
The reptile was identified as a non-venomous bullsnake, one of the most-common snakes in eastern Nebraska.Click for more
trending news