It seems that Elvis Presley, 'King of Rock and Roll', leaves not just humans 'All Shook Up' but cockatoos too.
In a video that was shot in February, the owner of two cockatoos plays Elvis' 'Don't Be Cruel' on his guitar. Watch the birds.
One of the cockatoos remains quite unimpressed by his owner's singing. The other one, however, starts head banging to the music.
The cockatoo, thrilled by the song, bobs its head and shakes out its crest feathers. The other cockatoo moves away, giving it a disapproving look. It then lifts a leg up, as if to tell its excited partner: "Dude, stop."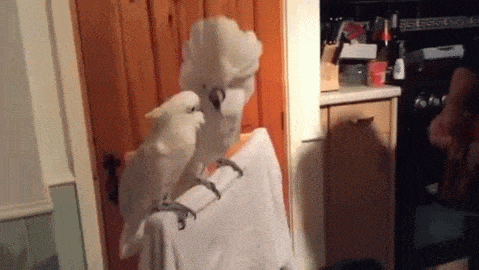 But the Elvis-crazy cockatoo clearly doesn't care what the world thinks of him. He's on a roll.
He puffs his feathers and then shakes his head like he is at a concert, actually listening to Elvis live.



Though the video was uploaded on YouTube in February, it has gone viral now after a Reddit user posted it on the social media platform on Thursday.
Whoever thought Elvis might have some feathered fans too? Watch the video; don't be surprised if you start head-banging too.

Get Breaking news, live coverage, and Latest News from India and around the world on NDTV.com. Catch all the Live TV action on NDTV 24x7 and NDTV India. Like us on Facebook or follow us on Twitter and Instagram for latest news and live news updates.