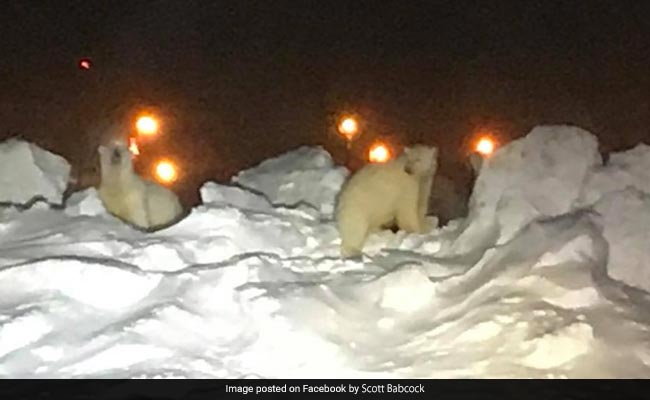 On Thursday morning, staff members at an airport in Alaska found themselves in the company of some rare visitors - two polar bears. At the Wily Post Will Rogers Memorial Airport at about 6.30 in the morning, Scott Babock saw what he thought were wolves on the runway. On looking closer, however, he realised it was a pair of polar bears, reports
KTUU
.
Mr Babock, a foreman at the airport, explains that federal law prevents them from harassing marine animals, which meant that moving the bears could be difficult. To remove them from the runway, he shone a light at them and they moved off the airfield on their own accord.
"They saw me at the same time I saw them they turned and ran and I followed to make sure they didn't run towards the fence or town," he writes on Facebook while sharing a video of the polar bears.
Watch the video below:
In the comments section of his post, he writes that polar bears on the airfield are a huge safety concern. "Lots of things could go wrong very quick if someone stepped outside a building and encountered one of these guys especially if they were backed up against a fence. Animal control was called and they dealt with them."
On their Facebook page, the Alaska Department of Transportation & Public Facilities
writes
that wildlife poses a 'significant safety hazard to the aviation system and the traveling public'. "Our staff routinely checks runways to ensure they are clear of wildlife."
Click for more
trending news