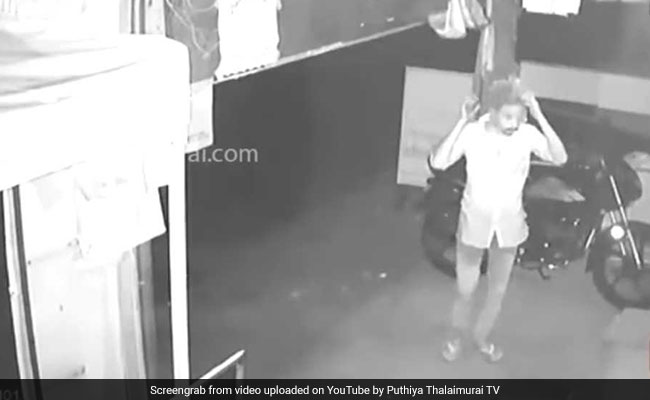 A thief's hilarious attempt at robbing a mobile phone store in Tamil Nadu's Kanyakumari is making many laugh. The reason? Well, the thief used a transparent polythene bag to 'cover' his face - making it very easy for the police to arrest him only a few hours later. We'll take our chances and say he wasn't the brightest crayon in the box.
According to a report in Puthiya Thalaimurai TV channel, the robbery took place in Kanyakumari's Colachel area.
CCTV footage, uploaded on YouTube by Puthiya Thalaimurai on March 14, shows the cautious thief entering the shop - face covered carefully with a clear plastic bag - and looking around to check if he's alone. According to the
News Minute,
he had a tattoo on his left hand, which also he exposed to the cameras while entering the shop.
The thief's thin attempt at disguising his appearance made the proprietor of the mobile store laugh out loud the next day when he discovered the theft of Rs 1 lakh in cash and checked his cameras.
The shop-owner, identified only as Sachin, informed the police, who managed to nab the not-so-smooth criminal soon after.
You can watch the hilarious CCTV footage below:
Click for more
trending news