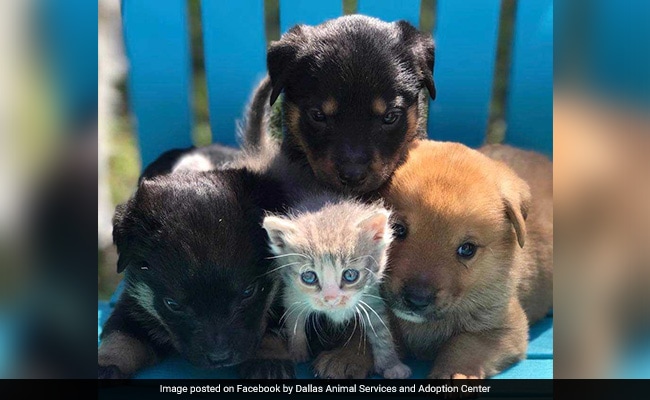 Now this is a heartwarming story that will have you smiling for days. At the Dallas Animal Services and Adoption Center in the US, a tiny little orphaned kitten has found a new family - with a surrogate dog mom and three orphaned puppies.
Nebula came into Dallas Animal Services alone and hungry, but she was soon adopted by her dog mom, Pirate. Pirate was already raising orphaned puppies, making Nebula part of an adorable all-of-a-kind family.
She may be smaller than her puppy siblings, but that doesn't stop Nebula from getting what she wants.
Watch the spunky little kitten with her new family below:
"So adorable," writes one commenter on Nebula's pic. "Cuteness overload," says another.
Nebula and her siblings now spend their time playing together at the animal center until they are old enough to be adopted into their forever families.Click for more
trending news