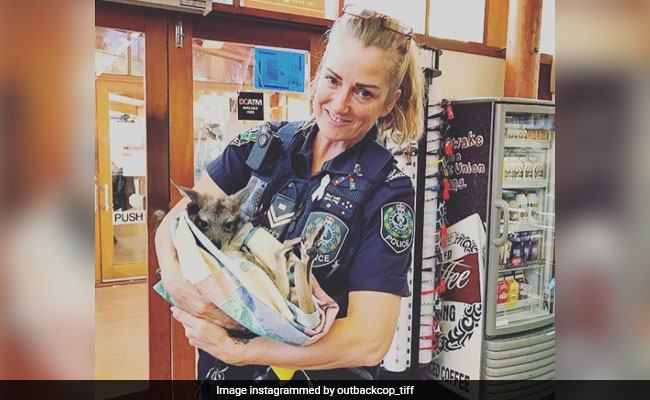 New Delhi:
Senior Constable Tiffany Greig of Australia has an unlikely sidekick to fight crime with: a baby kangaroo named Quinn. Together, the two patrol the expansive, often lonely, terrain of Flinders Range in Southern Australia and star in some lovely Instagram pictures.
According to
ABC News
, Constable Greig has rescued many joeys while out on the road. Since she found orphaned little Quinn, they have been travelling together.
"When I got him he was about a kilogram; he was a tiny little thing but he was just the funniest, most robust little roo I've ever had," she says to
ABC News
.
According to
The Murray Valley Standard
, Quinn was just 5-months-old when Constable Greig found him.
Now he, along with two kelpies or Australian sheep dogs, patrol the outback and accompany Constable Greig for community visits.
Let us know what you think of them using the comments section below.Click for more
trending news