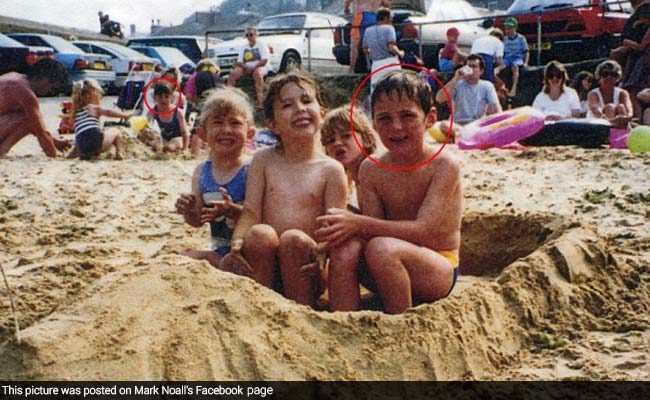 Aimee Maiden and Nick Wheeler came across an old picture of themselves together as children while leafing through a family album at Nick's grandparents' house. What's uncanny is that they only met eleven years after.
As kids they spent a day on the beach with their buddies building sand castles just a few steps away from each other - unaware of what was destined for them.
Soon after, They moved to different cities and grew up miles apart.
They fell in love years later and are now married. Aimee is a teacher while Nick is a solider.
They are now planning to get the memorable picture framed. Aww!