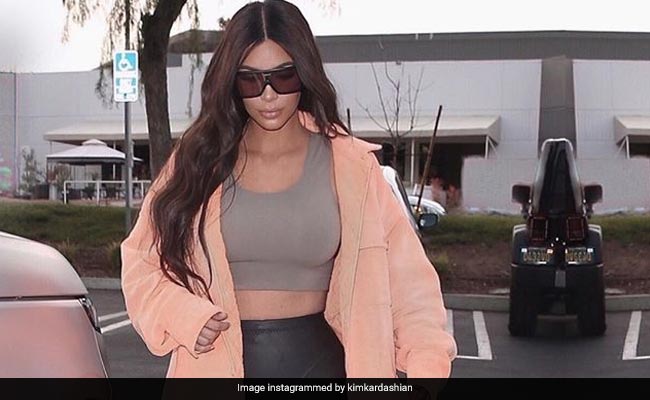 Earlier this week, the Internet lit up with critics accusing US reality TV star and entrepreneur Kim Kardashian of Photoshopping her picture. The object of their chagrin? A picture she posted on Instagram in support of the March For Our Lives gun control movement three days ago.
People began to accuse the reality TV star of editing the picture. They cited a car in the background that looked 'crushed' due to a particularly bad Photoshop job. The editing accusations even led to several headlines in international newspapers and websites.
Though Kim eventually blocked comments on that particular picture on Instagram, there were plenty of tweets that accused her of Photoshopping:
Only Kim would use a demonstration to promote herself. Photoshop fail...
Ready to march but 1st take a pic, make herself look thin while ignoring the physics of shrinking a vehicle. No shame pic.twitter.com/CvpoPCXHfP

- Elizabeth Yorkshire (@ElizabethThee) March 25, 2018
Are there weird looking cars in the background of your pics again?

- Marie Sanchez (@maryiangge) March 28, 2018
So apparently @KimKardashian reposted a photo from a fan adding a slight alteration.
I cannot stop laughing at the car in the background!
It's worth noting that KKW claims not to have made this mistake but definitely worth a laugh!!! Enjoy! pic.twitter.com/WJQesTxDC8

- Tiffany Lynn (@tm_sweetT) March 27, 2018
However, Kim has now come out with a simple explanation. In a
statement
posted on her website, she termed the 'Photoshop fail' charges 'ridiculous'.
"I reposted a picture on Instagram that a fan had already posted- I only added a filter to it. It looks like the fan mirrored the photo, which is the reason the car looks like that," she wrote.
As proof, she uploaded the actual picture with the mirror effect, and we have to say that her explanation makes sense.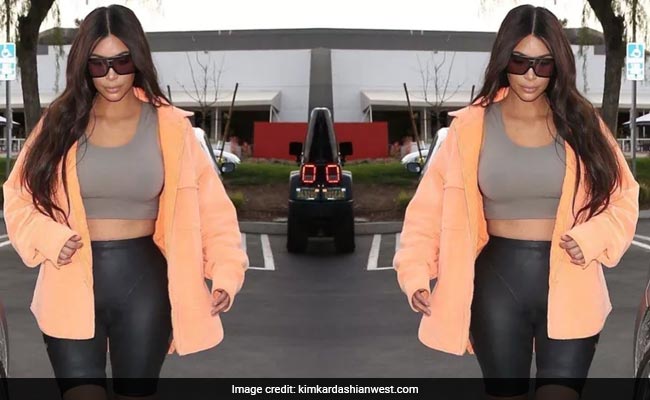 What do you think? Let us know using the comments section below.Click for more
trending news