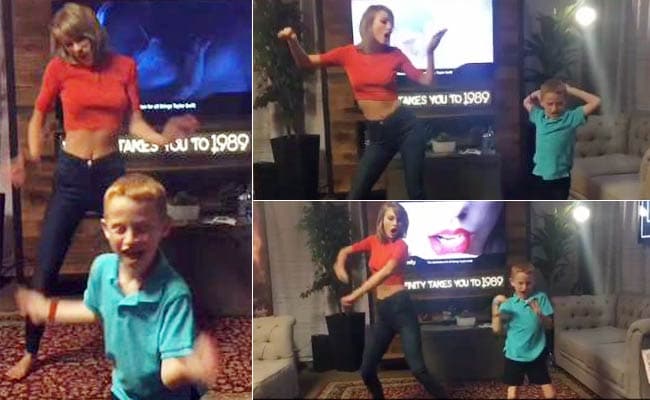 It's no secret that Taylor Swift loves her fans and does some amazing things for many of them. This time, the object of her affection was Dylan Barnes, the seven-year-old viral dancing sensation.
Dylan became famous after a video of his dance routine to Swift's Shake It Off went viral. He was even invited to
The Ellen DeGeneres Show
and got a chance to perform a little gig on national TV.
It was Dylan's love for Taylor Swift and dancing fused into one that got him tickets to Swift's concert in Kansas City, only a week away from his dance performance on the show.
Taylor Swift being her awesome self, met little Dylan after her concert and even posted a video of both them 'shaking it off' together.
We'll let you watch the video and decide which of the two has the better moves. Taylor Swift, however, gets all our votes for her heart of gold.
Finally got to meet Dylan, the 7-yr-old who passionately danced to Shake it Off on @TheEllenShow-- and this happened. pic.twitter.com/hq9OaewA2G

- Taylor Swift (@taylorswift13) September 22, 2015