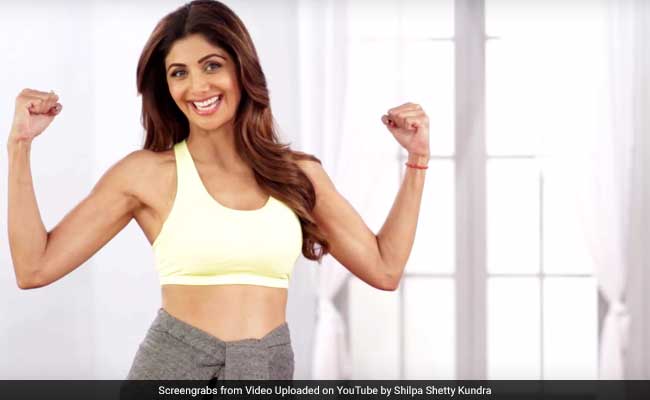 Shilpa Shetty Kundra, Bollywood's resident yoga and wellness expert, launched her own wellness series yesterday in the presence of her family and actor Tiger Shroff, and the response has been phenomenal. With a website and a YouTube channel, this wellness series has received amazing feedback from viewers. The latest video posted on the YouTube channel, in fact, has been trending at the number one spot and has already garnered almost 5 lakh views. In the video, Shilpa can be seen explaining her pre-workout warm up routine to viewers.

Shilpa, 41, announced the launch of her wellness series on social media with an adorable Instagram photograph which shows her matching T-shirts and poses with her son Viaan and Tiger Shroff. Tiger, a martial arts expert, is well known for being particular about fitness and living a healthy lifestyle.
Shilpa's husband Raj Kundra sent out a tweet congratulating her on grabbing the number one spot on YouTube.
Super proud of you my darling @TheShilpaShetty Trending Number one on YouTube!... https://t.co/f9pKKKDAG6

- Raj Kundra (@TheRajKundra) February 17, 2017

The wellness series will contain everything health-related, from food recipes to fitness tutorials to yoga videos. While the YouTube channel has a video explaining why Shilpa decided to start this venture, along with three promo videos, the website is already up and running with full-length videos.

The full length video on Shilpa's warm up routine, which has been trending on YouTube, has received encouraging comments from fans and fitness enthusiasts. Some have praised it for its uncomplicated language and ease of understanding, while many have congratulated Shilpa for getting a fitness video trending. You can check the video out below.
Do let us know what you think of it in the comments section.