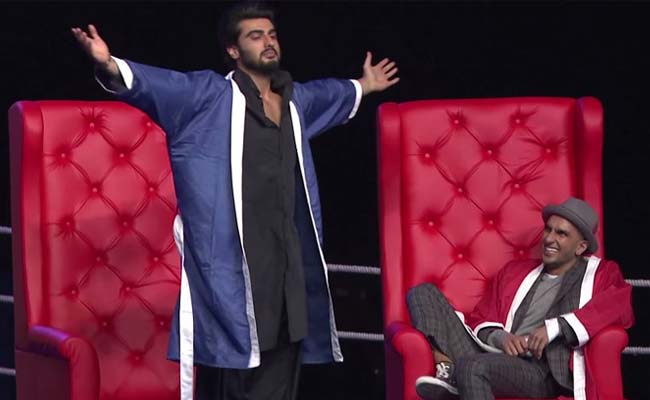 Almost everybody is talking about the AIB Knockout Roast of actors Arjun Kapoor and Ranveer Singh, and not all of them have something complimentary to say. The roast was hilarious, insulting and offensive, as roasts are - too offensive and not hilarious enough, critics say.
In a series of verbal punches and takedowns spread over an hour-and-a-half, Roastmaster Karan Johar and the AIB crew - most of them well-known comics - dismantled the Gunday actors' lives, both professional and personal. Their arsenal included jokes about skin colour and physical appearance. Many of these jokes were directed at the roasters themselves, rather than the roasted.
Not only were the jokes unrepeatable they were also deeply unfunny, say critics. A jibe at AIB member Ashish Shakya's complexion was roundly slammed on Twitter as 'juvenile' and 'racist.'
AIB co-founder Tanmay Bhat responded to the criticism by pointing out that the entire point of roasts is to be offensive. "All the roasts I've seen online have all been equal opportunity offending," he said in one tweet. In another, he said "philosophically, no topic is off limits. If there is a right angle to it."
Much of the online chatter, however, praised the roast. Actors Rajkummar Rao and Huma Qureshi described the show as 'spectacular' and 'unreal.'
The AIB Roast, the first of its kind in India, also directed insults at actresses Deepika Padukone and Sonakshi Sinha, who are dating Ranveer and Arjun. Actress Alia Bhatt, famously general knowledge-deficient, also found herself skewered repeatedly.
Some 4,000-odd folks turned up to watch Arjun and Ranveer hauled over the coals. Rs 40 lakhs were raised at the event which, Roastmaster Karan Johar announced, would go to charity.