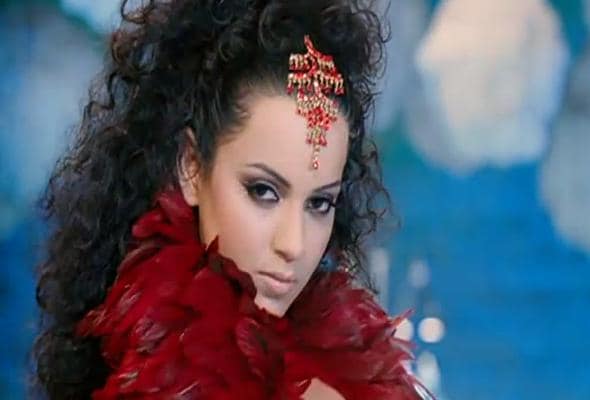 There are days when offices are fun, and then there are days when you contemplate taking early retirement and moving to the hills. Permanently. Usually the latter is the result of a colleague so annoying, you cannot believe they exist. Here's our list of 15 such colleagues who are stickier to handle than glue.
1. The Wannabe Busy Bee:
They only seem busy. Like wallpapers, they exist, but nobody quite knows why.
2. The Ones Who Think They Are Geniuses:
They cannot do anything without telling at least 20 people about it. They may not be good at what they do, but they certainly know how to make it seem otherwise.
3. 'That's Not My Job' Variety:
They have fixed rules. They do what their job description says they do and not one drop more.
4. The Back Benchers:
Their camouflage is so amazing that most people fail to notice them. They live inside the box. Thinking or even peeping outside the box gives them the chills.
5. The Maverick:
They suffer from mood swings, wear the strangest assortment of clothes and leave everything around them in a mess. Generally found with a vacant expression in meetings. While the rest of the team brainstorms, they snooze. Waking up only to give a killer idea making all the other ideas seem like suggestions from kindergarten kids.
6. The Trumpet:
THEY ARE SO LOUD THAT EVEN FIVE MINUTES WITH THEM (or around them) IS LIKE A NEAR-DEATH EXPERIENCE.
7. The One Who Loves Questions:
He/she loves asking ridiculous questions. Usually towards the end of a very long meeting where others are (figuratively) dropping dead.
Question: "Umm.. So do we have a deadline for this project?"

Mental bubble: Ummm.. No. The client just wants you to hone your skills. At his expense. MORON.

8. The One Who Cracks Inappropriate Jokes:
There is always that one person in the office whose sense of humour is still in the larval stage. No. That dirty Santa-Banta joke is offensive, NOT funny.
9. The Overly-Enthusiastic:
They are secretly on some hardcore energy drink. Or so the rest of us would like to believe. Nobody should be that excited. Especially on Mondays.
10. The Credit-Hogger:
What is yours is theirs. What is theirs is also theirs. If you've done a great job that is. Mistakes are all on you, silly.
11. The Smooth Work-Shirker:
'Hiiiiii... Listen. I have to rush for this appointment. Can you please take care of 'a,b,c,d,e and f' for me? Thanks! You're amaaaaazing.'
And then later, pictures of them partying show up on Facebook.
Sounds familiar? Yeah. We've all been burned this way. Don't worry.

12. The Flirt:
Not to be confused with the work-shirker. Flirting comes naturally to them. And if that helps them get work done too, well, what the heck.
13. The Attention Seeker:
Look at me. Listen to me. Are you listening? You didn't even say hi to me when you walked in! I am not talking to you. Did you see my new watch? Yes, those toe rings are new as well. ARE YOU EVEN PAYING ATTENTION?
Get the gist? Okay.

14. Assassin:
Somewhat of a cross between the credit-hogger and the ones-who-think-they-are-geniuses. They have no friends and they want no friends. Head of the dirty tricks department. They tend to say the most unkind things in a matter of fact tone.
15. The Lone-Star:
They cannot work in teams. Period. They love themselves and ought to work alone and make life easier for the rest of the office.
All GIFs are from giphy.com