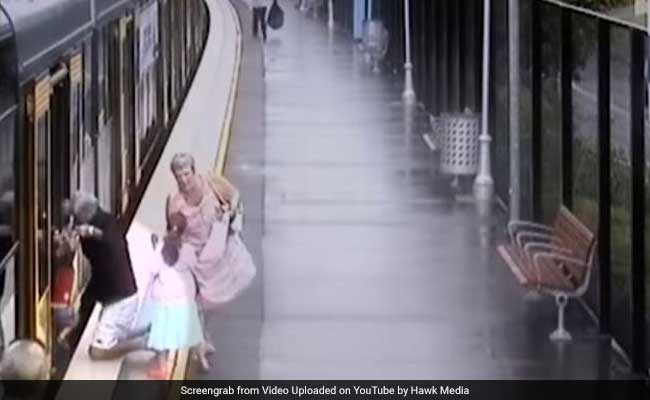 New Delhi:
A video of a boy falling through the gap between a train and the platform is a source of nightmares for several parents. 2-year-old Ayden, accompanied by his sister and grandparents, was trying to board a train when he vanished between the gap. Video shows the panic-stricken grandparents frantically waving their hands trying to signal the driver to not start the train.
Ayden was safely pulled out from the gap in time.
Watch the heart-stopping moment here
The incident took place at Sydney's Cronulla Station last year but the footage was released by Sydney Trains today as a warning to parents to be more vigilant with children hand while boarding trains.
Speaking to
9news.com
, grandfather John Brewster said, "It took years off my life. I'll never forget it."
"It happened that bloody quick. We were running because it was raining, we'd had an ice-cream then we were taking the train because Ayden loves trains.
The video was released as a holiday warning ahead of Easter Sunday.
According to
Daily Mirror
, over 220 children found themselves in the same situation as Ayden on the Sydney trains network in 2016.
Click for
more trending stories