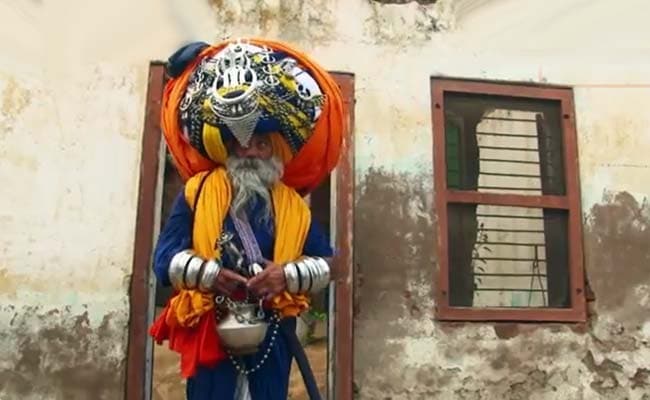 Avtar Singh Mauni, 60-year-old resident of Patiala, is on the verge of a world record courtesy his 100 pound turban. When unwrapped, Mr Mauni claims, it stretches to 645 metres - almost the same length as 13 Olympic-sized swimming pools.
If validated, he will break the existing Guinness World record of Major Singh, a Nihang Sikh, whose 400 metre long turban weighs around 77 pounds.
Mr Mauni didn't always wear this gigantic turban. He started with a modest 151 metres and gradually increased the length. It takes Mr Mauni roughly six hours to wrap it around his head.
In fact, besides the weight of the cloth, he also has to manage the weight of all the weapons and ornaments that he wears on his turban and body. They weigh about 187 pounds (85 kilos).
But despite the weight, he wears the extra kilos proudly. "I don't consider it to be a burden. I feel like it is a lotus flower on my head," Mr Mauni says.
He rides a motorbike to the Gurudwara daily, as that is the only mode of transport that can accommodate his turban.
Mr Mauni is an instant celebrity wherever he goes, but he says he prefers to be talked to than stared at. "Photos, photos, photos," he says in a disappointed tone.
This is what a day in his life looks like, watch: