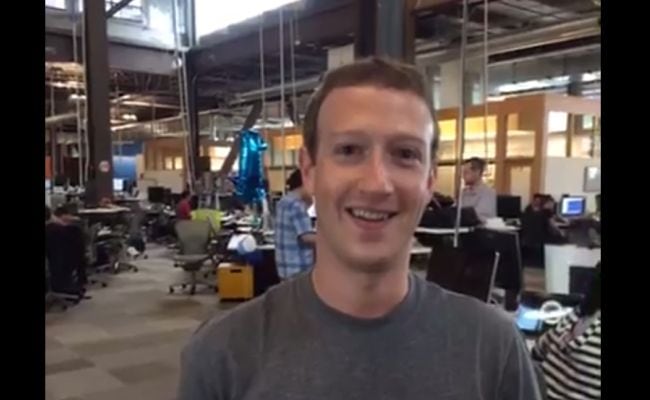 Ever wondered what's inside the Facebook headquarters at Menlo Park, California or what Mark Zuckerberg's office space looks like? Wonder no more, the Facebook CEO has just granted you full access to his kingdom.
In the company's first 'live' video, Mark Zuckerberg personally provides a tour of the tech giant's new headquarters. Essentially, the Facebook workspace is sprawled across a massive open area and has a democratic seating plan with no cubicles.
"By having an open floorplan where people work close to each other, it facilitates people sharing and communicating that what they're doing, which enables better collaboration, which is key to building best services for our community," Zuckerberg says in the video.
The 'people who work close to each other' includes the boss himself. After whizzing through a simple lay of the land, Zuckerberg and the camera end up at his own workstation - not a corner office with fancy interiors and furniture, but a desk in the open plan space, just like everyone else's.
Here are 10 things you'll find on Zuckerberg's desk:
1. A stack of books he's reading for his 'Year of Books' challenge
2. The new Facebook logo printed on a plank of wood, gifted by the people who designed it
3. A model of a satellite the company is working on
4. A book written by his Laser Communications team
5. Some cool spray-paint art in black that says 'Zuckerberg'
6. A neatly folded black Facebook t-shirt
7. A stuffed Facebook-blue dinosaur toy
8. An Apple MacBook
9. A funky wireless speaker
10. A white and orange aerosol bottle
Think you can you spot more desk items in the video below? Do let us know in the comments section below.
First live video at Facebook HQ

Posted by Mark Zuckerberg on Monday, 14 September 2015