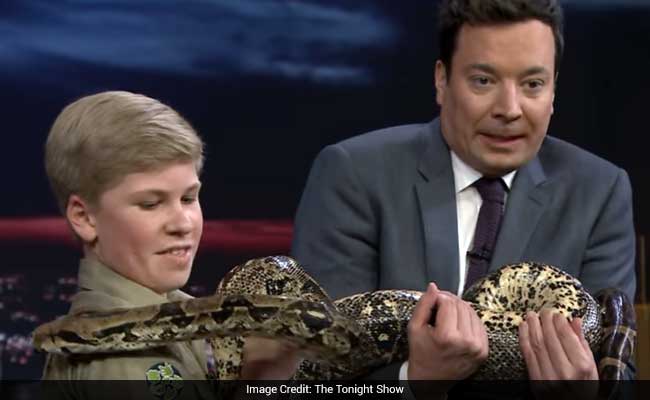 It was in 2003 when Steve Irwin, the crocodile hunter, brought a gigantic snake to The Tonight Show with Jay Leno. 14 years later, his now teenage son, Robert Irwin, recreated the image as he made his first appearance on the late night show with host Jimmy Fallon. 13-year-old Robert introduced the host to a bunch of exotic animals including a giant red tail boa constrictor. While most of us would squirm with fear around wild animals, like the host himself, the young Robert was a total natural as he held a crocodile, a snake and a screaming armadillo with equal ease. He also brought along a fluffy visitor, a 25-pound sloth Serenity who refused to let Jimmy go.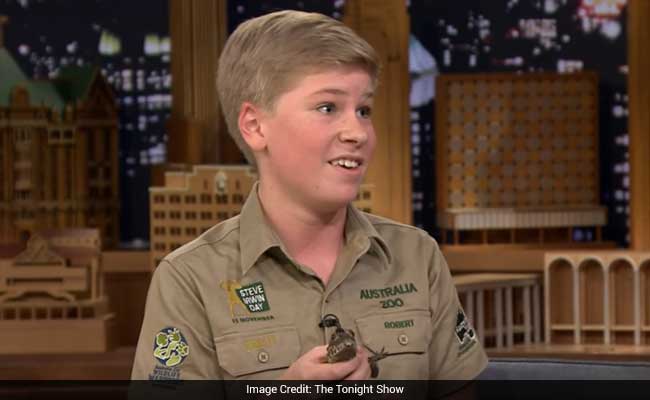 Irwin junior, who looks quite like his father, impressed the late night host displaying the same passion and excitement about animals as his late father. "My dad was actually on 'The Tonight Show' quite a while ago, so it's really nice to be able to follow in his footsteps," said the crocodile-hunter-in-making.
Steve Irwin died in 2006 when he was stung in the chest by a stingray barb while shooting an underwater documentary but his children Robert and big sister Bindi have continued his legacy. They work at the family-run Australia Zoo with their mother Terri.
His sister shared an emotional post for her little brother after the show comparing the teenager to their father.
Robert Irwin was on the show to promote the annual Steve Irwin Gala Dinner which will be hosted in Los Angeles on May 13. The gala raises money for the late wildlife expert's organisation Wildlife Warriors.
Watch the video here: