New Delhi:
Internet loves a good brain teaser and the current one baffling everyone is a simple illustration with multiple triangles. The task at hand? Count the number of triangles in the image. Simple enough, right? Not really.
The drawing was shared on Quora earlier this month and has people scratching their heads.
Most people on Quora unanimously agreed that the answer is 24, with each row containing six triangles.
Mathematician Martin Silvertant even presented this handy chart for explanation.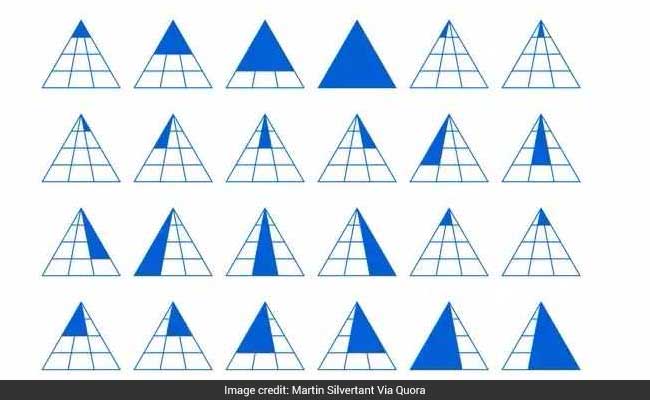 But the correct answer is 25. The 25th triangle is hidden in the 'A' in the artist's signature.
Though Quora user Yu Min Tan said there was another triangle in the image if you count the word 'triangles'. Click for more
trending news