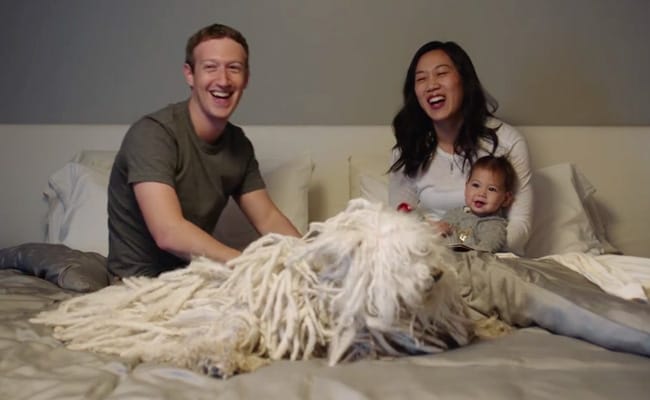 Highlights
Mark Zuckerberg has created an artificial intelligence assistance system
He shared a hilarious video introducing Jarvis, his AI
In it his wife Dr Priscilla Chan talks about early hiccups with Jarvis
This was the year Facebook superboss Mark Zuckerberg set out to make an artificial intelligence (AI) assistance system just like the one Tony Stark has in the Iron Man films. Mark's job is now done. After a year of coding, Jarvis (Tony Stark's AI is called J.A.R.V.I.S) is finally a part of the Zuckerberg household. The Facebook founder has shared two hilarious videos introducing the AI system to the world.
No no, these are not how-tos on building your own AI. The videos are actually hilarious representations of how Mark and his family's lives have changed in a post-Jarvis world.
In the first video shared by Mark on Facebook some 8 hours ago, his wife Dr Priscilla Chan talks about their initial hiccups with Jarvis. For example, Jarvis only recognized or obeyed commands given by Zuck himself. "I'll fix that," he says in the video when he gets "the look" from his wife.
She also talks about the time Mark tried to test different voices for Jarvis, one of which was a rather aggressive one. Turns out that was none other than the Terminator himself. "Thanks, Arnold Schwarzenegger for having the idea to do this voice back in January and then making this happen. My year is now complete," Mark says in the comments. Jarvis is actually voiced by Hollywood biggie Morgan Freeman.
Since being shared the video has clocked over 2.9 million views on Facebook and makes for a great watch.
Click here to watch the video.
Before sharing the video above, Mark also posted another one about his AI butler. This one shows a day in the life of Mark Zuckerberg and his new friend Jarvis. It shows the AI teaching Zuckerberg's daughter Max Mandarin, helping Mark with his outfit in the morning, preparing him breakfast, playing the family their favourite songs, and more.
This video too has received a lot of love on Facebook. Since being shared some 12 hours before writing this, the video has amassed over 13 million views and more than 6.8 lakh reactions.
"Show us the flying armored suit in the basement!" says a commenter on the video. "I don't know what you're talking about," is Mark's reply.
Watch the video below:
Do you have any suggestions for Mark Zuckerberg to enhance his AI Jarvis? Tell us in the comments section below.