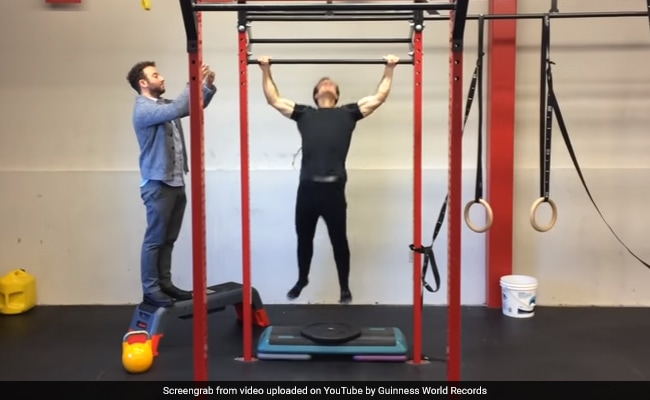 Washington:
An American fitness enthusiast has set a new Guinness World Record by performing the most number of pull-ups in one minute.
Adam Sandel, a 31-year-old from the US, managed to complete as many as 51 pull-ups in a minute, breaking the previous record of 50.
"My goal is to push the boundaries of what is possible in pull-ups," Sandel said.
"A long-term goal of mine is to set as many Guinness World Records titles in pull-ups as I can," he said.
The hotly contested title for 'Most pull-ups in one minute' requires the participants to follow certain guidelines, according to Guinness.
These include making sure the body remains straight throughout and that the chin is raised above the level of the bar for each pull-up.
Two of Sandel's pull ups were disqualified by the records team due to form errors.
(Except for the headline, this story has not been edited by NDTV staff and is published from a syndicated feed.)
Click for more
trending news