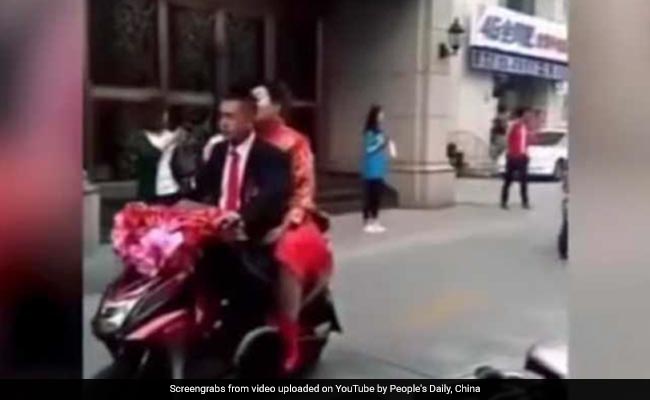 You may have seen people getting married in banquet halls, beaches, boats, yachts, palaces - but this has got to be a first. A food delivery man in China married his fiancee on a scooter while hundreds of his colleagues rode behind them as part of the wedding procession. The unusual wedding not only captured the attention of the people watching but also became a hit on social media. According to People's Daily, China, the wedding took place in north China's Tianjin city on October 1, 2017.
In the video, while the groom rides in front with his bride, hundreds of his co-workers follow them on their own scooters, wearing helmets and uniforms.
Watch the video below:
On Facebook, the video has been 'liked' over 1,500 times.
It is not known whether the wedding was part of a publicity stunt by the food delivery company, reports People's Daily, China.
Click for more
trending news