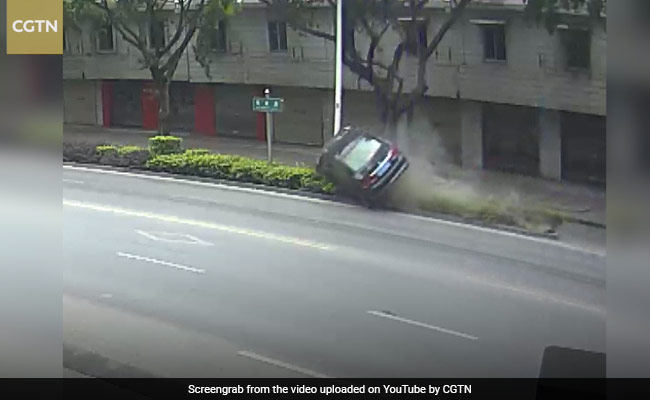 In what is yet another cautionary tale about not driving under the influence, a video shows a scary accident caused by a drunk driver in China. The footage, captured on a CCTV camera, shows a speeding car banging into a divider and flipping in the air. Thankfully, the driver not only survived the accident, he was also seen stepping out of the wreckage moments after the accident. He appeared to be completely unscathed.
The incident took place on April 10 in China's Liuzhou City. The footage shows the speeding car driving onto the divider and knocking down two road signs and a lamp post in the process. The black sedan is then seen flipping twice before it lands on the divider. Seconds later, the driver steps out of the vehicle.
A picture of the car taken after the accident shows the damage caused to the vehicle and it's enough to make anyone shudder.
Watch the video and let it be a reminder that drinking and driving is never an option.
Truly a miraculous escape for this lucky driver.Click for more
trending news