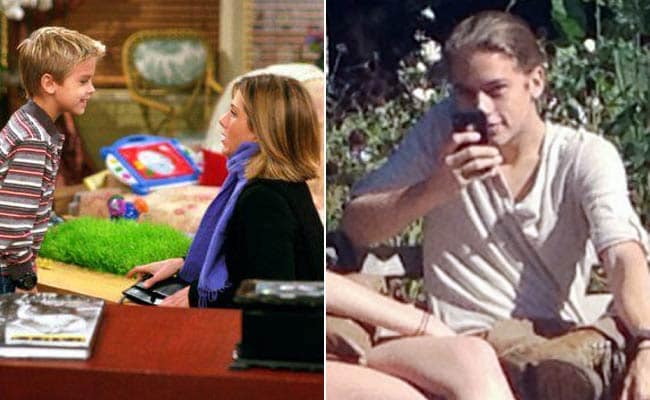 Dear fans, take a moment from either rejoicing over the upcoming reunion or fretting over the expected absence of Chandler Bing (Matthew Perry) - this is the
F.R.I.E.N.D.S.
-related thing you need to see today.
Remember Ben, Ross Geller's (David Schwimmer) first born, on the show? Of course you do. The character of Ben was mostly played by actor Cole Sprouse (partly by his twin Dylan, they also played Adam Sandler's son in
Big Daddy
). The child star is all grown up (23-years-old) now and is still up to his clever tricks, just like Ben after a little nudging courtesy Rachel (Jennifer Aniston) on the show.
Cole currently models and also runs a hilarious Instagram account called 'camera_duels' in which he posts photos he takes of all those people who try to stealthily click pictures of him.
"This instagram is dedicated to the people out there who secretly take photos of me, and how I take photos of them first. May the fastest camera win," he explains on the photo sharing app.
At a time when celebrities across Hollywood and Bollywood are voicing their annoyance with paparazzi and camera-phone wielders who click celebrities without permission, it seems Cole has a cool trick up his sleeve. He makes the messers the messies (as his Uncle Chandler would say).
Take a look at how Cole wins his camera duels: