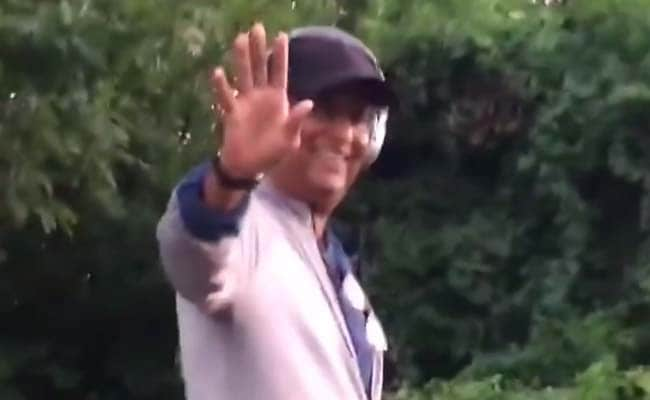 Highlights
A video of actor Rajinikanth strolling on a street in the USA has emerged
Dressed in trackpants and jacket, the actor could easily pass as a local
Rajinikanth, 65, returned to Chennai from the US on Sunday
As the world went into a meltdown over superstar Rajinikanth's new release
Kabali
last week, a video of the actor strolling on a street in the USA emerged online and has been trending since.
Rajinikanth, 65, who returned to Chennai from the US on Sunday, can be seen taking a solo walk, with a cap and pair of headphones on. Dressed in trackpants and jacket, the actor could easily pass as a local, quite contrary to the treatment meted out to him back home.
The actor was probably spotted by residents who recognized the star and recorded a glimpse of him. He can even be seen waving out to fans as they drove past.
While some commenters on the video find it hard to believe that Thalaivar could roam the streets without being mobbed, others have praised his simplicity. A few even wondered what song the actor was listing to (
Neruppu Da,
maybe?) while still others made a discovery: "Oh my God . Rajni Lang walks instead of teleporting from place to place? My whole life is a lie."
Take a look at the video:
Just to showcase the stark contrast, take a look at this video of the superstar being welcomed back home: