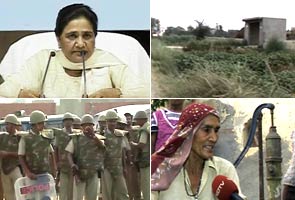 New Delhi:
The land war between the government and farmers in Uttar Pradesh is far from over. Farmers of 40 villages in Uttar Pradesh's Noida Extension have rejected higher compensation and will move the Supreme Court, demanding their land back.
All 40 villages of Noida extension decided at their
mahapanchayat
on Tuesday to file an appeal before the Supreme Court against the Allahabad High Court decision.
The farmers said that they would settle for nothing but their land, which was acquired by the Mayawati government in the name of development for the public good.
The Allahabad High Court on Friday ordered 64 per cent additional compensation to farmers and 10 per cent plots for them in developed areas. However, farmers have rejected the compensation.
The farmers said that the verdict came as a surprise to them and announced that they will not accept any hike in compensation from the Greater Noida Authority.