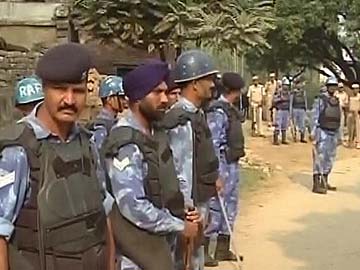 New Delhi:
The Supreme Court today issued a notice to the Centre and the Uttar Pradesh government on a plea seeking transfer of probe into Muzaffarnagar clashes from state police to any independent agency.
A bench headed by Chief Justice P Sathasivam asked the government to file its response and posted the case for hearing on November 21.
The court passed the order on a PIL filed by Jat Mahasabha of Meerut to transfer the probe questioning the investigation done by UP police.
The bench said it will hear the plea along with other petitions filed on Muzaffarnagar clashes.
The Supreme Court is hearing various petitions relating to communal clashes that had broken out in Muzaffarnagar and adjoining areas of western UP on September 7 that killed 61 persons.
Earlier, the state government had informed the court that over 41,000 persons, out of 50,955 who had taken shelter in 58 relief camps in riots-hit Muzaffarnagar area, have gone back to their native places.
The status report, filed by Divisional Commissioner of Saharanpur, however, has admitted that nearly 10,000 persons are still living in 10 operational camps and the residents of six riots-hit villages of Muzaffarnagar "have not agreed to return to their native villages even after confidence building measures and serious persuasion".
"Their decision was found to be justified largely based on the fear emanating from the kind of incidents that broke out on 7-8 September," it has said, adding the state government has decided to pay the families, reluctant to go back, Rs 5 lakh per family for "resettlement and rehabilitation".