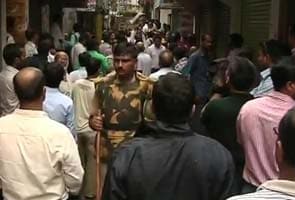 Muzaffarnagar:
With 28 people killed in this weekend's communal violence in Muzaffarnagar in western Uttar Pradesh, local officials said that one of the inception points for the violence is a video posted online that wrongly claims to show two men being lynched by a mob in the state.
At a press conference yesterday, Home Secretary Kamal Saxena said that the "fake video", posted on YouTube and other social networks, was at least two years old and appears not to have been filmed in Uttar Pradesh.
Arun Kumar, a senior police officer, said that the video has been blocked and that an investigation is trying to locate the person who uploaded it.
The video claims to capture the killing in a village named Kawal on August 27. Locals say that three men were killed for trying to protect a woman who was being harassed.
In protest, a meeting of thousands of Jat farmers was called on Saturday and as the farmers were headed home, they were attacked. Twelve people died then and the army was called in, but another 13 people were killed in new violence in six villages yesterday.