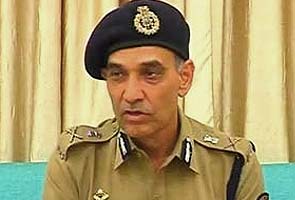 Mumbai:
Mumbai Police Commissioner Satyapal Singh has said that he and his staff are finding it extremely difficult to catch culprits because they don't have the right to "slap them".
"How could we nab a culprit? We don't have the right to slap them. When we do that, it's called a human rights violation. We can't do it, but you can... You could slap them and we will bring the culprits to book," Mr Singh said at a function organised to create awareness amongst women as a part of the ongoing drive initiated by the Mumbai Police.
Addressing the police's concerns, Maharashtra Home Minister R R Patil, who was also present at the event, said, "We have given you lathis and rifles; these arms are meant to be used for the safety of our citizens. That doesn't mean we have the right to kill but if there is any law stopping you, I will take care of it," said Mr Patil.
The event was also attended by Bollywood actresses Rani Mukherjee and Karisma Kapoor.
Mr Singh was in the middle of a controversy last month when his department issued a circular, asking police stations to "initiate action" against couples found in isolated spots like beaches and forests. The circular said women can become victims of sexual assault at such isolated places.
After the move was slammed by activists, the language in the circular was amended asking cops to "intensify patrolling" in these areas.