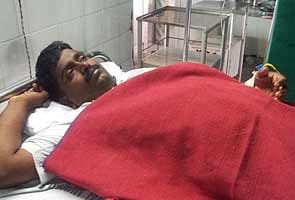 Mumbai:
A police officer who was slapped by state legislators in the Maharashtra Assembly had behaved objectionably, and should be investigated, says a group of five law-makers who were assigned to study the attack.
Not surprisingly, the committee has gone easy on the politicians involved and has suggested that Sub-Inspector Sachin Suryavanshi brought the assault upon himself.
Three of the five MLAs who were suspended for beating up Mr Suryavanshi should be allowed to return to the Maharashtra Assembly, the committee has recommended.
Last month, Sub-Inspector Suryavanshi stopped the car of legislator Kshitij Thakur for speeding on the Bandra-Worli sea link.
The next day, he was summoned to the Maharashtra Assembly and was attacked there. The committee assigned to investigate the incident say that his injuries were not serious.
The government has already suspended Sub-Inspector Suryavanshi for "being rude and misbehaving" with the politician whose car he had stopped.