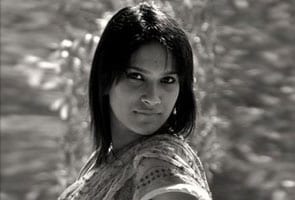 Mumbai:
The murder of Pallavi Purkayastha in her apartment in a posh South Mumbai building raised a national debate over the safety of women. The 25-year-old lawyer was killed in August by a security guard who had allegedly been stalking her.
In a major setback for the police, the fast-track court handling the case has ruled that the watchman, Sajjan Ahmad Moghul, cannot be accused of rape. He has been charged with murder, trespassing, robbery and molestation. The court however allowed that if evidence to corroborate rape surfaces later, the charge can be added on.
Murder with the intent to rob is a less serious charge than murder with the intent to rape, and the police's request for the death penalty could be affected as a result.
Investigators say that when the watchman entered Ms Purkayastha's 16th-floor apartment, he planned to rape her, but she managed to stop him.
Her boyfriend, who she shared the apartment with, returned home after working late and found her with her throat slit.
The police found that the watchman had disconnected the power to her apartment; when she rang for assistance, he entered her home with an electrician and stole her house keys. Later, he returned and attacked her with a kitchen knife. She managed to run outside and rang the doorbells of two neighbouring apartments, but nobody answered. The security guard managed to drag her back inside her home where he allegedly murdered her, the police says.