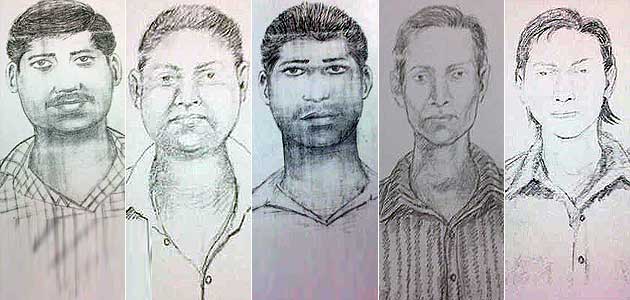 Mumbai:
A 22-year-old photojournalist was gang-raped by five men on Thursday evening in south Mumbai. The incident has fuelled protests and stirred memories of a similar attack last December in Delhi. (
Your comments
)
One man in his early 20s has been arrested while the hunt is on for his four alleged accomplices, who have been identified by police. Sketches of the accused have been released.
The attack took place at about 6 pm as the woman and a male colleague were taking photographs of old buildings at the abandoned Shakti Mill compound for a magazine. (
Read: Horror in Mumbai's abandoned mill
)
The pair was approached by two men and told they should not be there. The men, who were joined by three others, then tied up the woman's colleague with a belt and raped her repeatedly nearby, Mumbai's Police Commissioner Satyapal Singh told reporters. "It is a shameful and extremely disturbing event," he said. (
Sequence of events
)
The photojournalist's detailed statement to the police helped identify the accused within hours, the police chief said.
The woman, reportedly an intern, is undergoing treatment at Mumbai's Jaslok Hospital. Doctors said she had both external and internal injuries but was stable now and "doing well."
The audacity of the crime has stunned the city, seen as far safer for women than others. The Shakti Mills compound is isolated, but it is next to an area of upscale apartment blocks, shops and restaurants. At 6.30 in the evening, there was still daylight.
People gathered at Hutatama Chowk in south Mumbai in a silent protest. In Parliament, Opposition members attacked the Congress, which rules both in Maharashtra and at the Centre, over the rise in crime against women in the country. (
India outraged: who said what
)
The incident comes eight months after another 23-year-old woman was gang-raped by six men in a moving bus in New Delhi, while her male companion was beaten up. She died two weeks later from severe injuries.
A trial is in its final stages in that case, which sparked massive protests and led to a tougher anti-rape law.
The new measures increased punishment for sex offenders, which now include the death penalty if a victim dies, and broadened the definition of sexual assault.
Sex crimes have continued across India since the December 16 gang-rape, and Thursday's attack once again captured the attention of the media and public. (
Watch: Dec 16, Delhi to Aug 22, Mumbai - What's changed?
)