A mother and daughter duo tried to make cocaine smuggling more palette-able for themselves, but an eye shadow of a doubt put them behind bars on Wednesday. The Narcotics Control Bureau (NCB) caught the two and their associate with a parcel from Trinidad and Tobago that contained 360 grams of cocaine, worth around Rs 35 lakh, concealed in eye shadow palettes. The consignment was being delivered to Nagpur and then Goa.
NCB officials received a tip-off about the delivery and arrested the 46-year-old woman in Nagpur while she was accepting the parcel. During the follow up, the woman's 25-year-old daughter and an associate - who'd deliver the drug to the daughter - were arrested from Goa the same day.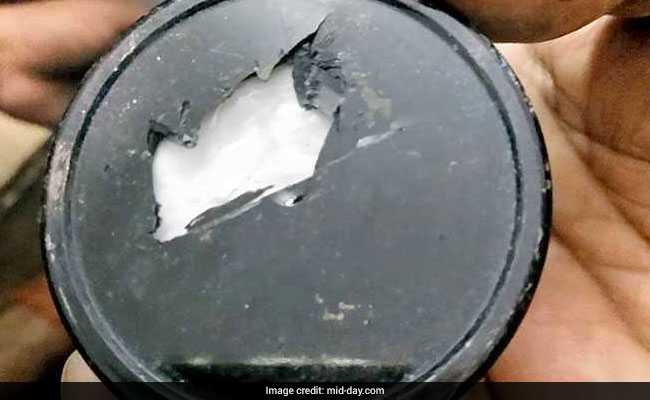 Officials said the daughter is the main accused. She's married to a foreign national and was making her mother accept the parcel at her partner's behest. The agency is probing how long they used this modus operandi.
Officials said the seized cocaine is in pure form. It has been sent to the central forensic laboratory for tests. The probe so far has revealed that the accused would mix the drug with other impurities to increase its quantity to sell it in Goa. NCB officials are on the lookout for other members of the gang suspected to be in Goa.
Cocaine is a costly drug and one kg alone is worth around R5-6 crore, as per officials. Officials said they suspect a larger consignment could have been broken into small parts overseas, from which a small quantity was sent to India.
Second time lucky
This is the second recent seizure of cocaine by the NCB. On April 11, they had seized 4.3 kg of cocaine from two Peruvian nationals at the airport. The two nationals had high-grade cocaine worth around Rs 25 crore. The arrested accused are a 35-year-old man and a 25-year-old woman. The consignment was hidden inside their trolley bags.
(This story has not been edited by NDTV staff and is auto-generated from a syndicated feed.)
Election Results for Lok Sabha Election 2019 will be out on May 23. Get the latest election news and live updates on ndtv.com/elections. Catch all the action on NDTV Live. Like us on Facebook or follow us on Twitter and Instagram for news updates from each of the 543 parliamentary seats for the election 2019