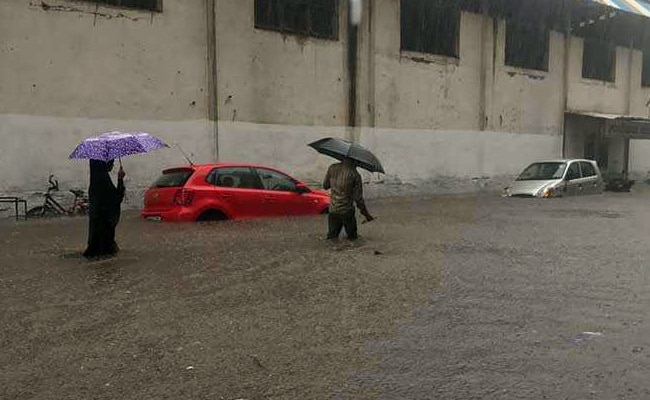 Mumbai:
As
Mumbai braced for what could be the worst rain and flooding
in the city since 2005, many on social media dreaded that it could be unprecedented and worse than before.
"It is looking ominous...I can't remember a deluge of this scale in recent memory," said author Shobhaa De, who was driving back to Mumbai from Pune. She shared that there was zero visibility on the road because of the thick rain and strong winds.
"There is a sense of concern and panic. I hope the city is prepared and a disaster management plan is in place," Ms De said, adding: "Everyone is trying to get home."
Sudheendra Kulkarni, former BJP politician and chairman of the Observer Research Foundation, tweeted that he was stuck in traffic for an hour.
Am stuck in #MumbaiRains at same spot (Parel bridge) for over an hour. Reminds me of 26.7.2005 deluge. Pray dilapidated bldgs won't collapse

— Sudheendra Kulkarni (@SudheenKulkarni) August 29, 2017
Several parts of Mumbai are flooded in waist-deep water
and this could become worse if it continues; officials predict the heaviest and longest spell of rain since July 26, 2005, when the city was devastated by floods.
Industrialist Anand Mahindra described it as "typhoon-like weather" - and many others tweeted about it.
Mr Mahindra tweeted that he was cancelling a flight to Delhi for an India-Australia meet and "telling my Aussie friends I'm 'Down Under' water in Mumbai". Mumbai rains trended high on social media, with people posting images or rants on Twitter.
Flooding has been reported in the Sion, Dadar, Mumbai Central, Kurla, Andheri, Sakinaka areas.