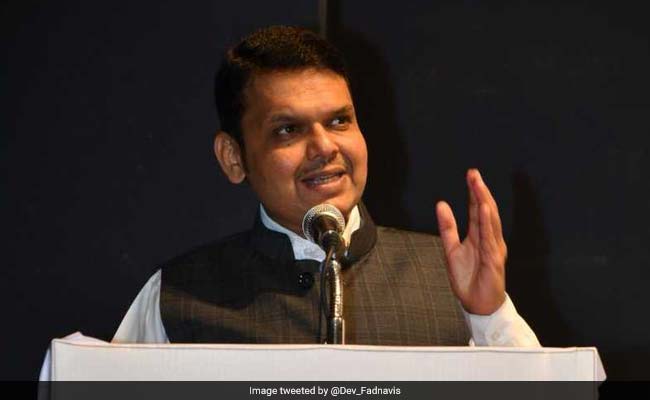 Mumbai:
Maharashtra Chief Minister Devendra Fadnavis Friday moved a motion of confidence in the Chair, which the House passed with a voice vote. Mr Fadnavis outmaneuvered the opposition Congress-NCP, which had given a notice of no-confidence against Assembly Speaker Haribhau Bagde.
The opposition had submitted a notice of no-confidence against the speaker on March 5 alleging that he was conducting the proceedings in a biased manner.
On Friday, when the business of the House was being transacted, Mr Fadnavis suddenly got up to speak and moved the motion of confidence in speaker.
The chief minister's one-line motion said: "The Legislative Assembly expresses confidence in Speaker Haribhau Bagde."
The motion was immediately seconded by Shiv Sena leader and Maharashtra PWD Minister (public undertakings) Eknath Shinde.
Presiding officer Sudhakar Deshmukh, who was in the chair, put the motion to vote, which was passed by a voice vote. Thereafter, the House was adjourned for 15 minutes.
This sudden development left the opposition parties stumped as they did not get a chance to speak on it.
Opposition members, including Leader of Opposition Radhakrishna Vikhe Patil, were present in the House.
For the last two days, the opposition members had been demanding that the notice of no confidence be admitted and taken up for discussion in the House. Mr Fadnavis had told the members that appropriate decision would be taken after consultations.
After the House reassembled, presiding officer Subhash Sabne adjourned the House for another 15 minutes.
Later, Vikhe Patil asked why the opposition's notice was not taken up in the day's agenda when it was given on March 5 and the 14-day period to process it was over.
When he began reading out the notice, Mr Fadnavis said the no-confidence notice cannot be read.
He said that on July 2006, the then chief minister Vilasrao Deshmukh had moved a motion that the house expresses confidence in the council of ministers.
"There is a precedent for such a confidence motion and we have adhered to the rules. The Assembly proceedings are as per rules," he said.