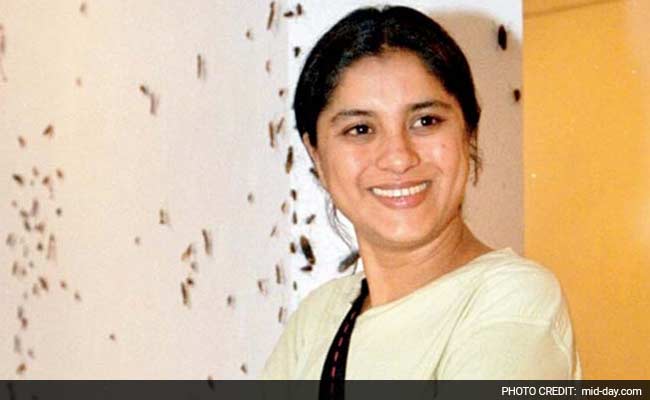 Mumbai:
Two mutilated bodies found
dumped in a Kandivali drain
on Saturday belong to famous contemporary artist and painter Hema Chintan Upadhyay and her advocate Harish Bhambhani, the police said on Sunday.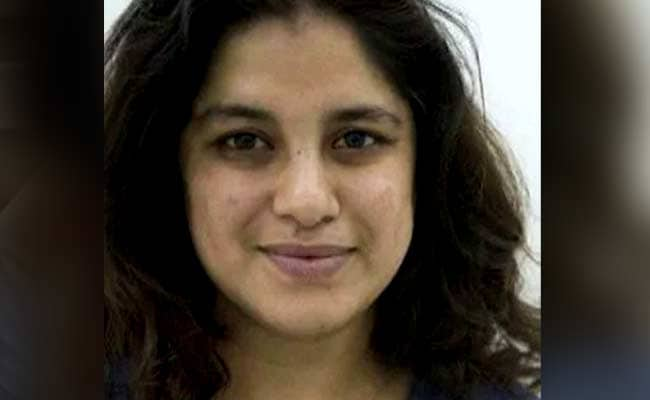 The police said the main suspect, Gotu, is the owner of a Charkop warehouse where Hema used to store her works. The motive, sources said, could be a dispute over Rs 5 lakh between the two.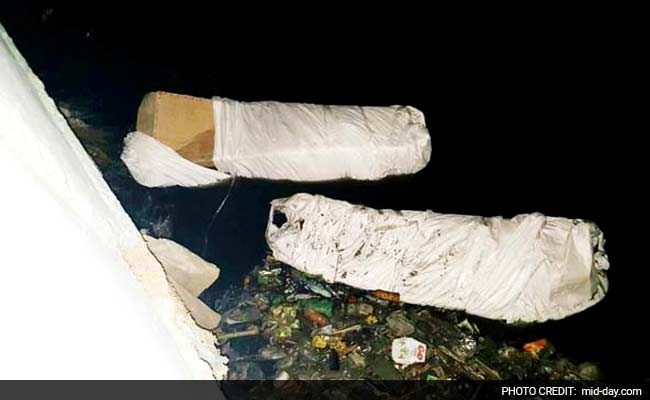 The artist and advocate's last known cell phone locations were at towers between Charkop, where the godown is, and Kandivli, where the bodies were found. Both phones were switched off at 8.30 pm on Friday.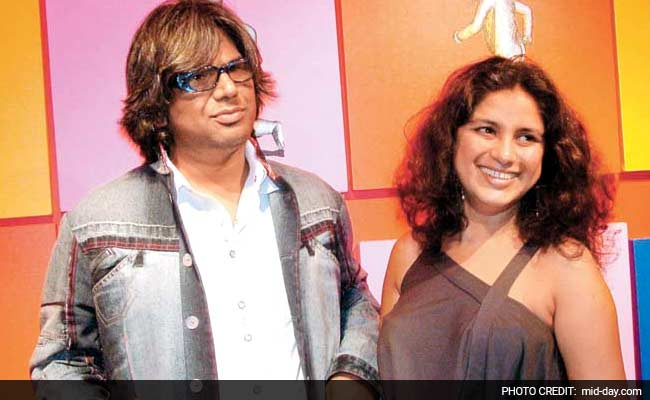 The police have formed three teams to hunt for the godown owner. Two of these teams are searching for the suspect outside Maharashtra. The suspect's driver and two workers have been detained so far. The bodies were spotted on Saturday by a rag-picker.
Sources told mid-day that the breakthrough came thanks to the truck driver who drove the alleged killers and the bodies from the godown to the spot where the bodies - packed in cartons and wrapped in plastic - were dumped. The killers had told the driver they wanted to dispose of "some waste material" and asked him to stop at the spot.
When he saw the papers in the morning, the trucker realised that the spot from where the two bodies were discovered was exactly where he was asked to stop the truck the previous night. He informed his employer, who contacted an acquaintance in the police department. The police said the trucker will be their main witness.
The police have registered a case under Sections 302 (murder) 201, and 34 of the Indian Penal Code. Earlier on Sunday, the Kandivali police called Chintan Upadhyay for questioning. The couple filed for divorce some years ago and Bhambhani was representing Hema in the family court.
Chain of events
On Saturday evening, a ragpicker who found the two boxes in the drain suspicious alerted the Laljipada police beat chowkie. Hema's body was in a carton wrapped in a plastic bag. Bhambhani's torso was found wrapped in cellophane tape, while his hands and legs were wrapped in another cardboard box.
When the cops verified with other police stations, they found that a high court advocate has been missing since Friday evening. Bhambhani's daughter had told the Matunga police that her father had gone to Andheri to meet a client. She was called to Kandivli to identify the body on Sunday morning.
At 9 am on Saturday, Hema's domestic help lodged a missing person's complaint at the Santacruz police station. The help, Chintan and his brother were called to identify Hema's body. Preliminary investigations revealed that Hema and Bhambhani were last seen at Laxmi Industrial Estate, where Hema had a studio, at 6.30 pm on Friday. The two were seen leaving in Bhambhani's gray-coloured car.
The police said their phones were active till 8.30 pm. Bhambhani even got a call at that time before his phone went off the grid. The last cell tower location of the two phones was between Kandivli and Charkop, where the godown is. Locals told mid-day that they did not see any boxes in the drain till midnight.
The police suspect the bodies were dumped post-midnight. Sources are also saying that purses, mobiles and car of the deceased are also missing and cops are trying to trace them. Hema's mother was yet to reach Mumbai from Baroda at the time of going to press. Hema, 45, lived in Mittal Ocean building on Juhu Tara Road in Santacruz (west).
Sources said she and Bhambhani could have been smothered before their bodies were mutilated, adding that there may be traces of poison in their bodies. While forensic experts were yet to establish the cause of death of the duo, a senior expert told mid-day it will be revealed only after the Kalina Forensic Laboratory analyses the viscera and stomach wash of the two.
The experts said while there were multiple injuries on Bhambhani's body, only two or three injury marks were found on Hema's body. None of these injuries seem to have caused the deaths, they added. "Only when we get the FSL report we will be able to establish the cause of death. As of now it's reserved," said an expert.
Celebrated artist
Sources said Hema had returned from Dubai just days before her murder. She had gone there with fellow artists for the opening of an art gallery, where some of her works were displayed.
"She flew back to the city last week," said a close family friend. "She seemed perfectly normal and happy. She shared a suite in the Dubai hotel with her friends. None of them felt she was going through any kind of crisis."
Remembering her as a warm and graceful person, another artist friend said even though Chintan and she were not on talking terms since they filed for divorce some years ago, she rarely spoke about it to friends.
"They had a lot of common friends but she managed it well," said the friend. Dr Vasudevan Akkitham, head of the department of painting, MS University, taught both Hema and Chintan. "That was my first year of teaching at MSU," Dr Akkitham told mid-day. "They were both first year students, so in some ways, as I progressed they did too."
Hema was a local girl from Vadodara while Chintan came from Jaipur. Dr Akkitham said several students from that batch went on to become professional artists. "In his dissertation, Chintan had written about his love for Hema and how their relationship had played an important part in his life," said Akkitham.
"Hema went on to study print making, while Chintan did his post-graduation in painting." Hema moved to Mumbai 10 years ago after marrying Chintan. Several leading artists from the city were their friends. "He is a friend and you don't change friends," said one of them on condition of anonymity.
"Chintan used to talk to me about their relationship and would sometimes chat with me almost everyday about the situation. It is very unfortunate the way things have turned out. Hema was a very nice person and believed in everything Chintan did. They were both different as people: Hema was modern while Chintan stressed more on values. She used to drive and Chintan wouldn't."
This friend said while Chintan freely spoke about his troubles to friends, Hema tended to keep to herself. "He used to regularly seek me out for art advice and even discuss the situation over their property. Luckily, he kept himself busy with work and that took some of the pressure. Hema, on the other hand, didn't give much access to her friends where the dispute between the two was concerned."
The other victim, Harish Bhambhani, was her lawyer in the family court. His brother Ramesh Bhambhani, a pilot and former Air India director, told mid-day: "I am not in a proper frame of mind to speak about anything. Right now, I can only tell you that we are being very co-operative and the police are very helpful. Let the police do their job. We have no more information."
------------------------------------------------
About Hema
>> Hema Upadhyay was born in Vadodara, Gujarat.
>> She was trained in painting and printmaking at the Maharaja Sayajirao University's faculty of Fine Arts.
>> She moved to Mumbai after completing her education.
>> Upadhyay's first solo exhibition was in 2001. It was titled 'Sweet-Sweat Memories.'
>> In 2002, she created The Space in Between You and Me, a site-specific installation at the Khoj International Artists' Workshop in Mysore.
>> In 2003, she collaborated with husband Chintan Upadhyay for an exhibition titled 'Made in China'.
>> For the Vasl International Artists' Residency in Karachi in 2003, she made a sculpture named Loco-Foto-Moto, which balanced masses of matchsticks to form a hanging, suspended chandelier.
>> In 2004, she held an exhibition titled, 'Underneath,' offering mixed media works the exact size of a single bed sheet.
>> In 2006, Upadhyay's installation Dream a Wish, wish a dream engineered a microcosm of Dharavi. It was first executed in the Grand Hyatt Hotel, Mumbai (2004), followed by a much larger version in Lille, France (2006).