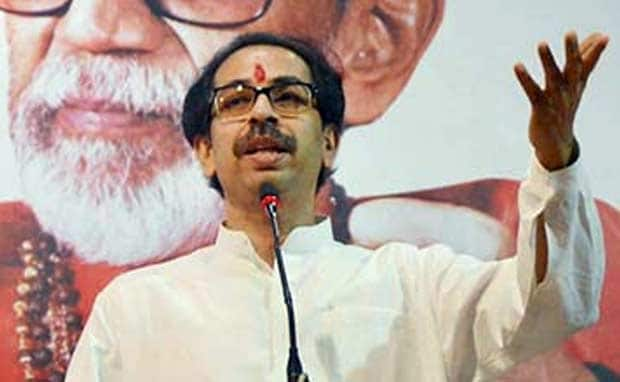 Mumbai:
In a stinging editorial in their mouthpiece Saamna, the Shiv Sena warned ally BJP that the "bait of power" wouldn't make them compromise on "issues of national interest", especially when it came to Pakistan.
"We don't care for 'arm-twisters' who think our anti-Pakistan protests brought a bad name to India or put tolerance in danger. To chant tolerance as Pakistan continues to bleed India is not manly and not in the nature of Shiv Sena," the editorial said, sarcastically taking jibes at those critical of the Sena's recent anti-Pakistan protests.
In a direct warning for their ally BJP
with whom they share power in Maharashtra and at the Centre, the editorial said, "We are not in the business of backstabbing. If shown the bait of power, we won't stick to the chair. That is not our philosophy. We don't compromise with national interest. We won't forgive the enemies of Maharashtra."
Titled, "Don't teach tolerance to Shivaji's Maharashtra", the editorial comes after the Shiv Sena has
successfully ensured Pakistani personalities are not allowed in the state
, especially capital city Mumbai
drawing criticism from several corners including its ally BJP
.
Maharashtra Chief Minister Devendra Fanavis had even said that the
Sena's actions had brought "disrepute" to the state
.
After protests by the Shiv Sena earlier this month, Pakistani ghazal maestro Ghulam Ali's concert had to be cancelled as the organisers buckled under pressure after meeting Sena chief Uddhav Thackeray. Then,
Sena workers smeared Sudheendra Kulkarni
- former aide of ex-Prime Minister Atal Bihari Vajpayee - with black paint for organising the book launch of former Pakistani foreign minister Khurshid Mahmud Kasuri.
This week, Sena workers stormed the headquarters of Indian cricket board BCCI in Mumbai where board president Shashank Manohar was to meet his Pakistani counterpart Shahryar Khan.
In the editorial, the Sena insisted that that their "anti-Pakistan" stance was "not about politics but about national pride".
The editorial came just hours before Mr Thackeray is scheduled to address his annual Dussehra rally in Mumbai's Shivaji Park where he is expected to raise the issue.