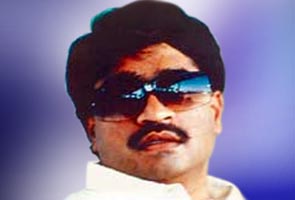 Mumbai:
New evidence has led officials from the Enforcement Directorate (ED) to suspect that India's most wanted man played a prominent role in the country's biggest scam.
Two bankers and a senior corporate executive were questioned by the ED recently in connection with the transfer of an estimated Rs 27,141 crore into banks in the country through foreign banks.
Part of the money came through the Mauritius route and ED officials believe gangster-turned- businessman Dawood Ibrahim invested it in telecom licences through front companies and hawala channels.
"We have found out that a large chunk of the money used in the unified service access licence (UAS) scam came through the Mauritius route.
The findings point to Dawood's involvement and we have sought the help of the Reserve Bank of India to track companies which are in violation of the Foreign Exchange Management Act," said a senior ED official.
A copy of the 'summary of investigation' available with this newspaper indicates that there have been large-scale transfers of shares from one foreign-based company to another.
The shares were transferred to free up more than Rs 1,000 crore, which was pumped into India by a Dubai-based company through the Mauritius route.'
ED officials are running a check on some of the companies involved in the scam to find out whether they filed tax returns in their host country.
This will help investigators find out the quantum of underworld money which entered India through front companies.
The heads of telecom companies which are under the scanner will also be called for questioning once their holding structure is verified.
Officials are trying to track down the source of two major transactions of Rs 808 crore and Rs 119 crore transferred into the country since January 1, 2007.
Investigators believe the money has come in through a property development company having links with Dawood.
ED has also asked the Intelligence Bureau to provide them with call details to establish how many calls were made to Dubai and Karachi, Dawood's stronghold, from the real estate company.
Also under the ED scanner are six nationalised banks, which have given secured loans to the tune of Rs 1,200 crore to a few companies named in the 2G scam.
The following is the number of companies from each country which are under the ED scanner and the amount of money pumped into India from there as per the summary of investigation:
Mauritius : 17 investment companies and banks: Rs 7,911 crore
Japan: 7 companies and banks (Rs 98.33 crore)
China: 6 companies and banks (Rs 5,223 crore)
Finland: 5 companies (Rs 1,185.9 crore)
Sweden: 2 companies (Rs 430.34 crore)
France: 2 companies (Rs 93.9 crore)
Russia: 2 companies (Rs 2,518 crore)