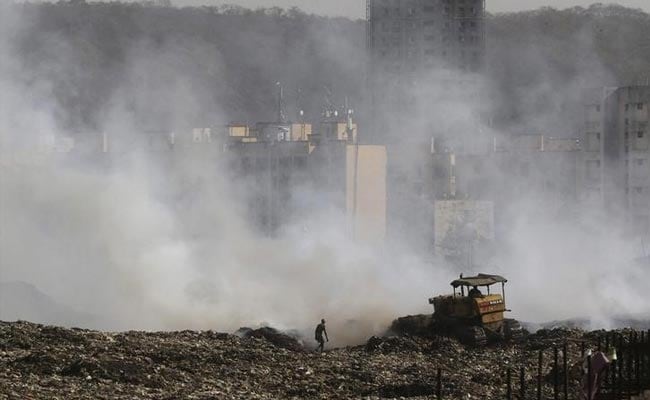 Mumbai:
A day after the arrest of nine persons in connection with the fire that broke out in the Deonar dumping ground last month, city police on Sunday arrested four more scrap dealers and detained nine others for inquiry.
The four accused, identified as Firoz Rais Khan (33), Kalam Iqbal sheikh (44), Saida alias Lalu Hafizullah (46) and Vijay Krishn Prasad Gupta (32), were arrested by the cops of Shivajinagar police station.
According to police, the accused had allegedly used ragpickers, especially children, to set fire in the dumping ground so that it becomes easier for them to collect metal scrap.
The Deonar dumping ground had witnessed two major fires in the recent past, first on January 28 and second on March 19, that had continued to rage for several days, causing serious health issues to residents due to toxic emissions.
"The nine accused, who were arrested yesterday, are found to be involved in both the fires," a police officer said.
All the accused arrested so far have been booked under the Indian Penal Code sections 435 (mischief by fire or explosive substance), 437 (intend to destroy something), police said.
"Nine people have been detained in connection with the fires and are currently being questioned," the officer said adding that some more people are likely to be arrested.