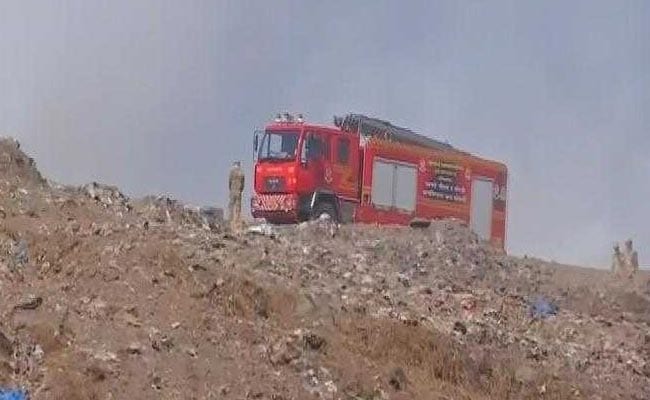 Mumbai:
A fire broke out at the Deonar dumping ground on Monday afternoon leading to toxic fumes emanating from the garbage dump. Eight fire engines and seven water tankers were sent to the spot to bring the fire under control.
After efforts by the fire department, the fire was brought under control and the cooling procedures were on, said the fire department officials. The dumping ground was caught in a massive fire in 2016 that had led to a large potion of the city covered in toxic plumes.
Nine scrap dealers were arrested by the police in connection with the fires that broke out at the Deonar dumping ground on two occasions - once on January 27 and again on March 20 in 2016. The incidents had called for environment friendly and technological methods of dealing with trash generated in the city of Mumbai. In 2016, the smoke from Deonar, Asia's oldest and largest garbage dump, was visible from space, according to NASA images that were released days after the fire that was visible from across Mumbai.
An inquiry by the police had found that the nine scrap dealers, with warehouses close to the dumping ground, were responsible for the fires. The accused were charged with negligence and causing damage to public property among other charges.
In both instances when the fire broke out at the Deonar dumping ground in 2016, the fire brigade took over a week to douse the fire. As a result of which residents living across Central Mumbai were exposed to the thick plumes of smoke for days. In February, schools around the dumping yard were shut for days due to the air pollution.
The fire department is yet to narrow down on the possible cause of fire on Monday. Earlier this month the Brihanmumbai Municipal Corporation (BMC) had tabled a proposal to build a boundary wall around the dumping ground for a budget of Rs 8 crore to prevent such incidents which are often caused by unauthorized activities around the dumping ground.