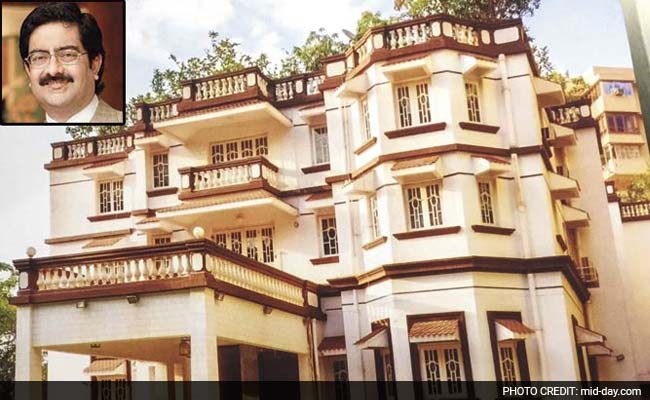 Mumbai:
The iconic Jatia House in Malabar Hill, which was on the block for quite some time, has not only finally been sold, it has set a new record in the process.
The new owner of the bungalow is Kumar Mangalam Birla of the Aditya Birla Group, who bid Rs 425 crore for the property - which has a 25,000 sq ft built-up area - during an auction yesterday, making it the most expensive bungalow deal in the country.
The last one was Maheshwari House in the same area, which went for Rs 400 crore in 2011. Mehrangir, the house of Homi Bhabha, which is barely a few feet from Jatia House, was sold for Rs 372 crore in 2014.
A senior officer from Jones Lang LaSalle, an international consultancy firm which was carrying out the deal, confirmed that the sale has been done and an amount of 10 per cent will be paid by the owner now and the remaining in the coming days.
"The bungalow has a built-up area of about 25,000 sq ft. This is the costliest bungalow sale in the city for now and no such sale of over Rs 400 crore has taken place in the last few years."
While the per sq ft rate comes to about Rs 1.7 lakh, experts said using that methodology in case of a bungalow is not advisable as apart from the built-up area, it has various open spaces and also a large parking area. The plot size of the bungalow is 2,926 sq m (about 31,495 sq ft) and it is located at Little Gibbs road, in Malabar Hill.
Changing hands
The property was owned by Y Jatia, who had bought if from M C Vakeel in the 70s. Currently, brothers Arun and Shyam Jatia occupy the bungalow, and the family runs the Pudumjee Industries, which is into paper-related business.
The bungalow has reportedly been bought for the personal use of Birla, who currently resides in a bungalow on Altamount Road, which is hardly a 10-minute drive from his new purchase. A spokesperson from the Aditya Birla Group, however, said, "It wouldn't be appropriate for us to comment on the deal."
A broker, who is in the know of the deal, said, "Had it been a flat sale, it would have been considered a good omen for the real estate market, which is down at the moment. But this is a bungalow deal and that too the costliest bungalow sold, which doesn't mean much for the real estate market."