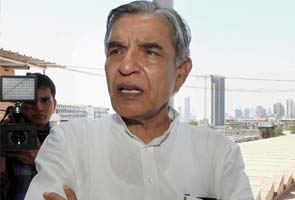 Chandigarh:
The much-awaited rail link between Chandigarh and Ludhiana was on Friday operationalised with Railway Minister Pawan Kumar Bansal flagging off a super-fast express train between Chandigarh and Amritsar via New Morinda -Sahnewal.
The train from Chandigarh will pass through Mohali, Kharar, New Morinda, Khamano, Samrala, Lall Kalan, Sahnewal and Dhandari before reaching Ludhiana.
"This project (Chandigarh-Ludhiana rail link) has been hanging fire for the last 11 years. Now the work on this track has completed and first train on this route flagged off today," Mr Bansal told reporters in Mohali.
He flagged off the train in Chandigarh and travelled in the train up to Mohali.
Earlier, a trip from Chandigarh to Ludhiana via Sirhind took two hours, but with this new track, the journey has been reduced by 30 minutes.
The train will depart from Chandigarh at 5.30 pm and reach Ludhiana at 7.05 pm and then Amritsar at 9.10 pm. From Amritsar, it will depart at 5:20 am and reach Chandigarh at 9:05 am.
The work on Chandigarh and Ludhiana rail track started in 2001 but the project got delayed due to financial issues.
The project was divided into three phases with total rail track length of 112 km between Chandigarh and Ludhiana.
The railway line from Chandigarh to New Morinda was opened for traffic in September 2006 and the track between Sahnewal and Ludhiana was completed in November 2012 while 52 km track between New Morinda and Sahnewal was opened today.
Mr Bansal said the delay was due to fund shortage.