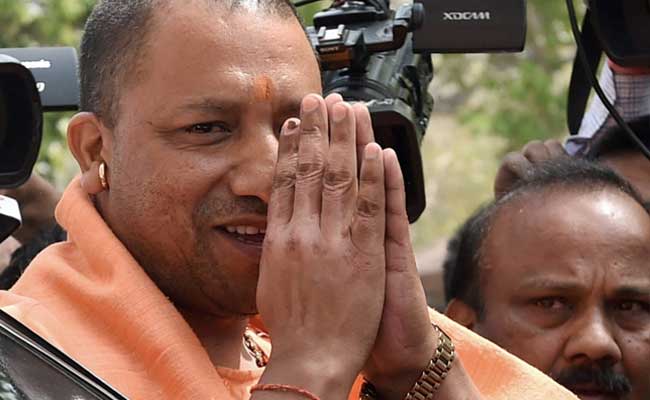 Lucknow:
The Uttar Pradesh assembly poll results have caused a flutter across the country's political spectrum as the politics of casteism and appeasement will end while the agenda of development and nationalism will sustain, Chief Minister Yogi Adityanath said today.
He added that the rival parties had tried to project the BJP as communal and therefore "untouchable" but the people realised that the party stood for their welfare.
Yogi Adityanath was speaking at the inaugural session of a two-day BJP state executive meet here. "There is a flutter in the political spectrum after the UP poll results. Politics of nepotism, casteism and appeasement will now end and only politics of development and 'rashtra bhakti' (nationalism) will sustain," Yogi Adityanath said.
He declared that the state government will come up with a new excise policy under which liquor shops will not be allowed along national and state highways, near educational institutions or religious places and in densely populated areas.
The UP chief minister said that wherever he had gone during the assembly elections, concerns were raised about the security of women.
We constituted anti-Romoeo squads within 24 hours of assuming office as was promised in our election manifesto, Yogi Adityanath said.
He said that while some opposed the move, "our mothers and sisters have appreciated it and their comments came in media".
Justifying his government's decision to close illegal abattoirs, the chief minister said that no action was taken in the earlier regime on the directions of the National Green
Tribunal in 2014 and Supreme Court in 2017 to shut down such slaughter houses.
"Police officers were stabbed and beaten when they went for the closure of such slaughter houses in the previous regime. I told them (police) that now government has changed...all knives have now vanished and all illegal slaughter houses were closed. Those functioning will also be taken care of," he said.
Yogi Adityanath also highlighted the government's loan waiver scheme for small and marginalised farmers under which loans of Rs 36,000 crore were waived.
"We are going to revive four sugar mills and will start expansion work in one more mill," he said.
Yogi Adityanath stressed that his government was working to end holliganism adding that people would realise it in the days to come.
The Chief Minister also announced that from this academic session starting from July, children going to government primary schools will get new uniform, shoes and 'chappal' (slippers) matching those worn by kids going to convent schools.
He said the state was prepared for implementation of GST.
Yogi Adityanath said that Deen Dayal Upadhyay poor welfare cards will be made to support those below poverty line.