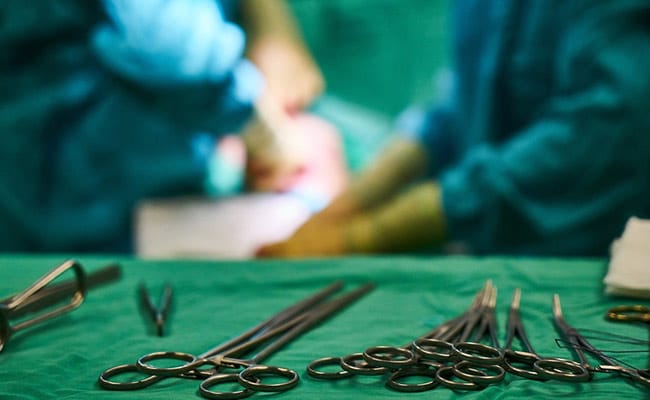 Kolkata:
A woman, the recipient of a kidney of a brain-dead 15-year-old girl, died at a state-run hospital in Kolkata today, three days after the transplant, an official said.
Moumita Chakraborty died at around 2:45 am at the SSKM Hospital as her body had developed 'rejection' to the kidney of another person, State Nodal Officer on organ transplantation Aditi Kishore Sarkar told PTI.
She had been on ventilation since August 17 post-transplant, and her condition remained extremely critical. She had been undergoing treatment for her renal problems at the hospital since the first week of August, a hospital spokesman said.
Moumita Chakraborty was one of the recipients of the organs of Mallika Majumder who was declared brain-dead by the SSKM Hospital on August 17 and her two kidneys and liver were transplanted on three recipients.
A resident of Khardah in North 24 Parganas district, she was the recipient of one kidney of Majumder. Another kidney of Mallika Majumder and her liver were transplanted on two other patients on August 17-18.
The nodal officer said the renal functions of the other kidney recipient - Sanjib Das of Sodpur in the same district - were normal but still he will be under observation for 36 hours.
"He (Das) has developed some cold and we are taking all precautions," Ms Sarkar said.
A patient from Hyderabad, who was the recipient of the liver of the Siliguri girl, was in stable condition at a private hospital in city, Ms Sarkar said.
Besides the three organs, the cornea of Mallika Majumder was taken out for implant on a blind patient while her skin was grafted and preserved at the skin bank.
Mallika Majumder had been diagnosed with a brain lesion after being admitted to the hospital on July 23 and had slipped into coma on August 14.